The Women and Children's Research Unit conducts research that aims to improve the care of women and children using Obstetrics and Gynaecology services. This includes pre-conception services though to postnatal care.
The Unit collaborates widely with other disciplines and professions, as well as with women and their companions, to develop ground-breaking research and care, for our patients and throughout the NHS.
Please speak to the person treating you to find out if there is a research study that may be able to help you.
Completed Studies:
ASSIST
Around one in eight women in the UK require assistance to give birth to their baby vaginally. Currently, doctors use either forceps or a ventouse (a suction cup) to help women have their babies in this manner. This is known as an assisted vaginal birth (AVB). Most mothers and babies do very well after an AVB, and the procedure is usually much better for both mothers and babies than the alternative, an emergency Caesarean section.
However, women and their babies can sometimes be harmed by an AVB. Mothers have a greater tendency to have severe tears of the vagina, and, sometimes, the rectum (back passage) compared to a spontaneous vaginal birth. Mothers may have more pain while healing (usually for one to two weeks) following a birth that has been assisted by forceps or ventouse. Babies may develop bruising over the scalp or face where the forceps or ventouse have been applied. Babies can also, very rarely (around 1 in 1000), sustain more serious harm, such as nerve injuries or bleeding into the brain or eye. Therefore, although AVB is generally very safe and usually better than the alternative (an emergency caesarean section), it is sensible to try to improve the technique to assist a vaginal birth and reduce the risks to both mothers and their babies., No new types of devices to assist vaginal birth have been introduced into practice since the ventouse in the 1950s.
The BD Odon Device is a new device for AVB that has been designed by a team of midwives, doctors and engineers. The BD Odon Device works by placing a cuff of air which is attached to a sleeve, around the baby's head. The doctor then gently pulls on this sleeve and air cuff to assist the birth of the baby.
In this study, we used the BD Odon Device to help women give birth in cases where it is necessary to assist the birth of the baby. Our study evaluated the safety and effectiveness of the BD Odon device and sought the views of women and healthcare professionals on its use. The information gained from the study has since been used for the large comparative study, ASSIST II.
Project Details
Principal Investigator: Jo Crofts
Study Completion: 04/05/2019
Local Ref: 3886
ASSIST II
The ASSIST II Study was available to women who planned to have a vaginal birth at Southmead or Cossham Maternity Units and who may have required help assisting the birth of their baby vaginally during the final stages of labour. The study used a novel alternative device to the forceps or suction cup called the Odon Device. The Odon Device uses a soft inflated cuff of air around the baby's head to help move the baby down the birth canal.
After a 3-month period of follow-up assessments, the study will complete data collection in September 2021.
The ASSIST II Study team aim to publish the results of this research in 2022 and will share the findings with previous participants and members of the public via this website.
Thank you to everyone who has expressed an interest in ASSIST II, to the 900 women who consented to take part, and to the 126 women who allowed us to support their births and follow their postnatal journeys.
To find out more about ASSIST II, please contact the study team via ASSIST@nbt.nhs.uk.
Project Details
Principal Investigator: Jo Crofts
Study Completion: 05/09/2021
Local Ref: 4572
IMOX Study
The IMOX study is a multi-centre, double blinded, randomised controlled trial which is comparing the three medicines used for the active management of the third stage of labour.
The third stage of labour is the period of time between the birth of the baby and the delivery of the placenta. There are two ways of managing the third stage of labour, and this study applies to women who are choosing to have an active management of the third stage of labour, following a vaginal birth. Active management involves a one-off injection of a medicine which is designed to help keep the womb contracted thus reducing the risk of a post-partum haemorrhage.
The purpose of the study was to find out which of the 3 medicines, that are currently in use, is the most effective and which allows women to feel as well as possible in the first few hours after their birth.
The study was completed in July 2018. The results are in the process of publication.
Project Details
Principal Investigator: Dr Stephen O'Brien
Study Completion: 07/08/2018
Local Ref: 3344
PARENTS Study
The aim of the PARENTS Study was to evaluate how parental engagement in Perinatal (Stillbirth and Neonatal) death hospital reviews could work in practice and to establish a 'gold-standard' for this process that could support this parental engagement across the NHS (and internationally).
In the UK, more than 5,000 babies die before or shortly after birth each year. This can result in a wide range of negative outcomes for parents, families and healthcare staff. 
Parents are rarely involved in the perinatal death hospital review process that takes place after the death of a baby (the Perinatal Mortality Review or "PNMR) and many are largely unaware that it even takes place. However, engaging parents in this process can help them deal with their grief more effectively. Their unique perspective also has the potential to improve care, going forward, by highlighting good practice and areas for improvement.  
The PARENTS Study actively involved parents in the perinatal death review process at NBT's Southmead Hospital. Involving parents in such a sensitive area is a genuinely novel, yet urgently needed and recommended approach.
The Study was led by our Consultant Senior Clinical Lecturer, Christy Burden, hosted by North Bristol NHS Trust, funded by the Health Foundation and supported by Sands Stillbirth and Neonatal death charity.
PARENTS Study Results:
The impact on patient care was assessed using questionnaires and focus group discussions. The views and experiences of parents, staff and stakeholders was considered to enable the development of a standardised process that is sustainable, useful and has a positive impact on patient care and improve longer term outcomes following bereavement. Approaches such as ours are also helping to promote further transparency and an open culture within the NHS.
The lessons learnt allowed the team to develop a 'gold-standard' for engaging bereaved parents in the PNMR following their baby's death. This gold-standard can be followed using the resources produced as part of the study which are under NBT copyright. To request a copy of the summary and results, please email parents.study@nbt.nhs.uk. 
This improved and innovative review process, that now gives parents the opportunity to be engaged, has been adopted as part of the Perinatal Mortality Review Tool (PMRT), that is being implemented nationally by our collaborators at the National Perinatal Epidemiology Unit (NPEU) at the University of Oxford.
We want MPs and commissioners to invest in parental engagement. Our vision is to have the option for parental involvement mandated in every hospital and properly resourced.
Project Details
Principal Investigator: Dr Christy Burden
Study Completion: TBC
Local Ref: 31/08/2018
MifeMiso
MifeMiso was a randomised, double-blind, placebo-controlled trial – the gold standard for clinical trials:
Randomised: The women who took part were given either the treatment drug (mifepristone) or a placebo – a dummy drug that has no active ingredients. A computer made the selection so it was completely random.
Double-blind: The women in the study weren't told whether they were taking the mifepristone or the placebo – and neither were their doctors, nurses or midwives. So both the participants and healthcare teams were blinded to this information, to prevent any biases creeping in, while a completely separate group kept a record of who received what.
Placebo-controlled: Around half the women in the study had the active medicine and half (the controls) had the placebo, both in the form of an oral tablet, taken on the day the woman was randomised to the trial. The tablets and packaging looked exactly the same to them and their healthcare teams.
Some women talked to the researchers about their experiences of taking part in the study. The cost of treatment with mifepristone and misoprostol was also compared to misoprostol alone.
Women diagnosed with a missed miscarriage by ultrasound scan in the first 14 weeks of pregnancy could enrol in the study if they were aged 16 or over, chose to have management of miscarriage with tablets (as opposed to an operation) and were willing and able to give informed consent.
Results:
711 eligible women took part in the trial. Their average age was 33 years.
696 women were followed all the way through the trial. Of these, 348 women were in the treatment group and 348 were in the placebo group.
42 women,19 in the treatment group and 23 in the placebo group, took part in a discussion about their experiences of the study.
The rate of completion of miscarriage within seven days in the mifepristone plus misoprostol group was 83% (289 of 348 women) compared with 76% (266 of 348 women) in the placebo plus misoprostol group.
In addition, 17% (62 of 355 women) required surgery to complete the miscarriage in the mifepristone plus misoprostol group compared with 25% (87 of 353 women) in the placebo plus misoprostol group.
Treatment with mifepristone did not have any adverse effects.
Having taken part in the study, most women would choose miscarriage management with tablets again and would recommend it to someone they knew who was experiencing a miscarriage. It was important to women that they were supported, felt in control and that the treatment was successful so they didn't need to have surgery.
The study also found that treatment with mifepristone and misoprostol was less costly than misoprostol alone. Pre-treatment with mifepristone followed by misoprostol is more effective than misoprostol alone for completing a missed miscarriage in women who opt for treatment of miscarriage with tablets.
This research was funded by the UK National Institute for Health Research Health Technology Assessment.
Project Details
Principal Investigator: Dr Jane Mears
Study Completion: 31/08/2019
Local Ref: 4201
AKID
Acute Kidney Injury (AKI) is a sudden fall in kidney function. It can happen in pregnancy, during birth and after birth. AKI can cause problems for the pregnancy and the mother and in the longer term for a mother's health. This study aimed to more clearly define normal kidney function levels in pregnancy, thereby allowing a more accurate diagnosis of Acute Kidney Injury in the future.
Gestational diabetes is a type of diabetes that can develop during pregnancy. Currently, gestational diabetes is diagnosed by a test called an Oral Glucose Tolerance TEST (OGTT), which is performed at around 24-28 weeks of pregnancy and is offered to mother's who have risk factors for developing gestational diabetes. At times, whilst this result is normal, some women may go on to develop late onset of gestational diabetes and it may go undetected. This study also aimed to look at normal levels of glucose in pregnant women after 32 weeks of pregnancy, using 2 types of test, with a view of finding best way to diagnose late onset gestational diabetes.
Results will be published once the study has completed follow-up in March 2022.
Project Details
Principal Investigator: Dr Christy Burden
Study Completion: 31/03/2022
Local Ref: 4586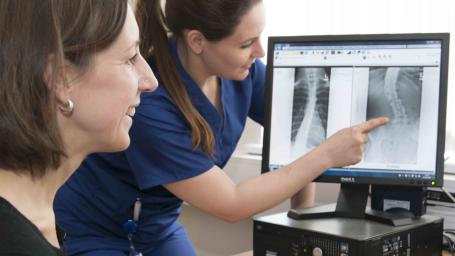 Become one of the thousands of people taking part in research every day within the NHS.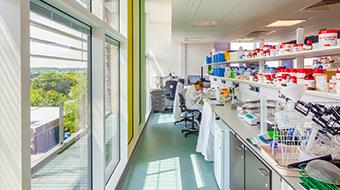 Find out more about our research and how we're working to improve patient care.
Contact Research
Research & Development
North Bristol NHS Trust
Level 3, Learning & Research building
Southmead Hospital
Westbury-on-Trym
Bristol, BS10 5NB

Telephone: 0117 4149330
Email: research@nbt.nhs.uk