Breast Cancer Screening Public Group
Breast Cancer Screening Public Group
Are you attending your first mamogram?
If you had your first mamogram after November 2019 and you are aged between 47 - 52 years of age, we would really like to hear your thoughts about a new research study called FASTMRI. 
We want to save lives from breast cancer by finding the most aggressive breast cancers earlier for women with all breast densities.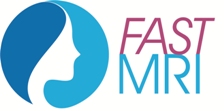 If you would like to be involved in sharing your thoughts, we would love you to join us:
When: 27 January 2020 
Venue:  Central Health Clinic, Bristol Town Centre, BS2 0JD
Time: 5.30pm - 6.30pm
Refreshments will be provided and reasonable expenses will be reimbursed.  As well has having the opportunity to input into this exciting new research, you will also be given a LovetoShop voucher as a token of thanks.
To find out more, please email:
sadie.mckeownkeegan@nbt.nhs.uk (Trial Manager) or
Zsolt.freidrich@nbt.nhs.uk