Our dynamic team includes an array of clinical researchers and skilled support staff that look after North Bristol NHS Trust's broad set of research specialities.
Occupational Therapist Vacancy
Could you be our next ROWTATE Occupational Therapist?
We are looking for an experienced OT to deliver vocational rehabilitation (VR) to participants in a multi-centre trial to determine whether trauma focussed VR (the ROWTATE intervention), in addition to usual NHS rehabilitation, is more effective than usual NHS rehabilitation alone at improving work/education outcomes at 12 months following randomisation. Trial participants are people admitted to major trauma units with moderate and severe injuries.
What are we looking for?
HCPC registered occupational therapists with;
Clinical experience in trauma and community rehabilitation.

The ability to plan and implement rehabilitation to prepare trauma survivors to return to work.

The ability to undertake workplace assessment and to assess trauma survivors' function for work.

The ability to build relationships and collaborate with others, both internally and externally e.g. managers, unions, trauma survivors etc.

Excellent communication skills, including the ability to communicate complex information to a range of stakeholders e.g. trauma survivor, GPs, employers/ managers, HR etc.

Ability to analyse activities and occupational performance/participation

Ability to manage a complex case-load

Multi-disciplinary team working experience

Ability to advise on reasonable adjustments, incl. return to work plans

Ability to conduct standardised cognitive assessment, including Neuro-psychological, Neuro-diversity tools.
Desirable but not essential;
Experience in supporting trauma survivors to return to and remain in work

Working understanding of relevant legislation e.g. Equality Act 2010.

Post graduate training/experience in work-related areas, e.g. Ergonomics, Job Demand Analysis, workforce stress, vocational rehabilitation, disability management

Post graduate training/experience in condition management or rehabilitation for the management of pain, fatigue, stress/anxiety, neurorehabilitation and/or other long-term conditions and musculoskeletal issues including upper limb conditions

Experience of handling conflict and managing sensitive issues to achieve positive outcomes.

Complex case management experience

Experience in conducting Functional Capacity Evaluation (FCE) e.g. Matheson System.

Good understanding of relevant consent and confidentiality legislation/GDPR.

Health and wellbeing prevention and promotion in the workplace knowledge. Experience in delivering rehabilitation online

A Full Driving Licence
OTs will be trained to deliver the VR intervention and take part in monthly mentoring sessions alongside other ROWTATE OTs who are delivering the intervention as part of the trial.
How much OT time will be needed?
The trial is recruiting until May 2023 and intervention delivery will continue until May 2024.  Based only on intervention delivery (i.e. excluding time for training and mentoring). We anticipate that an average of 21 hours intervention per participant, will be delivered over 12 months (this includes therapeutic contact, record keeping, liaison with OTs/employers and hospital staff and travel time).  This equates to 29.5hours/month or about 6.5 hours per week total but this will be shared amongst several trained OTs.
The work could be undertaken alongside an existing part time NHS job or private practice. 
For more information please contact Steven Barnfield (Research Nurse, Steven.Barnfield@nbt.nhs.uk
This study/project is funded by the National Institute for Health Research (NIHR) [Programme Grants for Applied Research (RP-PG-0617-20001]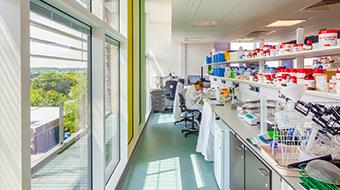 Find out more about our research and how we're working to improve patient care.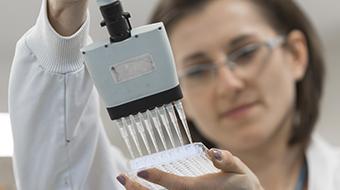 Explore the ground-breaking research currently taking place at North Bristol NHS Trust.
Contact Research & Innovation
Research & Innovation
North Bristol NHS Trust
Floor 3, Learning & Research Centre
Southmead Hospital
Westbury-on-Trym
Bristol, BS10 5NB

Telephone: 0117 4149330
Email: research@nbt.nhs.uk