Prenatal Genetic Testing at the Bristol Genetics Laboratory (BGL)
Genetic studies of pregnancies with an increased risk of a genetic disorder can be undertaken on chorionic villus sampling (CVS) (from 11 weeks gestation), amniotic fluid sampling (from 15-16 weeks gestation) or by foetal blood sampling (from 18 weeks gestation). Foetal urine and pleural effusions are also occasionally used.
Genetics testing may be carried out by one or more of the following methods depending on the reason for referral:
Quantitative Fluorescent Polymerase Chain Reaction (QF-PCR) can be used to detect aneuploidy for chromosomes 13, 18 and 21 and the sex chromosomes. The test can be used on DNA extracted from uncultured material, eliminating the need for lengthy culture times. This test examines highly polymorphic repetitive sequences found within the foetal DNA. However, it can only detect or exclude non-mosaic trisomies for chromosomes 13, 18 and 21 and the sex chromosomes. This test may not detect structural abnormalities involving these or other chromosomes or low level mosaicism.
Microarray CGH (aCGH) facilitates the detection of copy number imbalance across the entire genome at an extremely high resolution (average resolution 180kb). This technique can detect more chromosome imbalances than the previous test, karyotyping. This test can be used on uncultured DNA, eliminating the requirement for cell culture. A small number of samples will still require cell culture. A blood sample from each parent is required to aid the interpretation of results. Only imbalances with clear information on the clinical implications of the finding will be disclosed. This test may not detect balanced rearrangements or low level mosaicism.
Karyotyping requires cell culture to produce high resolution chromosome preparations which can be examined to evaluate the number and structure of chromosomes to detect abnormalities. This test is a whole genome screen and can detect balanced rearrangements. This technique may not detect small imbalances or low level mosaicism.
The following table details the prenatal testing service currently offered:
 

Referral Reasons

Sample requirements

Testing Pathway

Referrals without

structural

abnormality

 

Increased aneuploidy risk
Maternal age or maternal request
Previous trisomy
Referrals for testing for single gene disorders
Opportunistic samples (e.g. Fetal anaemia)
Previous child/pregnancy
with a de novo finding
Family History of a Robertsonian translocation*

 

CVS (10-25mg)
Foetal blood (1mlLithium heparin)
If bloodstaining observed also send a maternal blood (3-5ml in EDTA)

 

QF-PCR for chromosomes 13, 18, 21, X and Y Only

Abnormal QF-PCR results

are confirmed

by karyotype.

 

Referrals with

 structural abnormality or NT ≥ 3.5mm

Increased nuchal translucency (NT>or = 3.5)
Ultrasound diagnosis of structural abnormality.
IUGR
Family history of reciprocal translocation.

 

 

AF (15-20mls)
CVS (10-25mg)
Foetal blood (1ml Lithium heparin)
Maternal and paternal blood (5-7 ml in EDTA)

.

 

QF-PCR and Array CGH

Abnormal QF-PCR results

 are confirmed

by karyotype.

Normal QF-PCR cases (and those with sex chromosome aneuploidy that doesn't

explain the phenotype)

 proceed to

array CGH.
*in Robertsonian Translocation cases a karyotype will be undertaken if UPD studies are requested.
Molecular testing for genetic abnormality and biochemical testing
If a pregnancy is known to be at risk of a biochemical or a molecular genetic abnormality, arrangements can be made for diagnosis where a test is available.
Samples may be referred to other laboratories for additional testing using DNA or biochemical analysis where appropriate. Contact Bristol Genetics Laboratory (BGL) to discuss your specific requirements.
Each referral must be discussed in advance with the laboratory to ensure that information on the availability of a test is up to date and to ensure that the test laboratory is able to receive the sample. All samples will be sent to the test laboratory by courier service to ensure minimum delay. As far as practicable samples are only sent to UKAS accredited laboratories.
If a single gene disorder is suspected parental samples will be required for testing prior to the prenatal sample. Contact Bristol Genetics Laboratory for more advice and information.
In the event of a suspected genetic diagnosis, consideration should be given to the storage of material for future studies. This can be DNA or frozen cells. Further advice is available from the Clinical Genetics Service.
Patients should be advised that:
Samples may fail to grow (<1%)
Maternal contamination, mosaicism or other factors may complicate analysis of QFPCR or chromosomes.
CVS samples can occasionally be complicated by Confined Placental Mosaicism (CPM) which may involve the need for further testing. The laboratory will provide advice in the genetic report.
Microarray CGH reporting times may be slightly longer for some sample types such as small samples and low gestation amniotic fluid (15 week) samples due to lower yields of DNA and the requirement of cell culture.
Variants of unknown significance and carrier status for recessive disorders may not be disclosed.
Parental microarray CGH testing may be undertaken in the event of a prenatal finding of unknown significance to aid interpretation before reporting. In some circumstances parental testing may not be undertaken until after the prenatal report is issued and consultation with clinical genetics. 

Private testing:
The laboratory is currently unable to accept private referrals for prenatal testing. Please contact the laboratory if private testing is required for testing at another laboratory.
Clinical advice:
Advice and counselling is available from local Clinical Genetics Departments, please contact Bristol Genetics Laboratory for further details.
Last updated: 21/08/2019
Related Information
Bristol Genetics Laboratory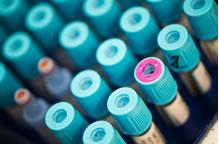 Includes details of sample types, volumes, special precautions, turnaround times & reference ranges.