Genomic testing is playing an increasingly important role in the diagnosis and management of cancer, as well as identifying those individuals who may be at an increased risk of developing cancer (so called hereditary or familial cancer).
The Bristol Genetics Laboratory offers a comprehensive Oncology Genomics service with specialist teams combining integrated cytogenetic, molecular genetic and molecular pathology expertise to support the diagnosis and care of patients living with, or at risk of, cancer. BGL Oncology also provides laboratory services to support a range of clinical trials.
Oncology genomic testing available at BGL includes:
The Oncology Genomics services benefit from close working relationships with colleagues in the Severn Pathology service sharing state of the art core molecular genetic facilities.  We work closely with clinical, academic and industry partners to help ensure that we deliver cutting edge, relevant and high quality Oncology Genomic services.
BGL are also the core genetic processing facility for the West of England Genomic Medicine Centre delivering high quality sample preparation and result validation services in partnership with Pathology and Clinical colleagues from across the region.
Last updated: 30th December 2019
Related Information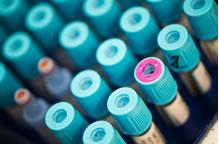 Includes details of sample types, volumes, special precautions, turnaround times & reference ranges.