Joel's Story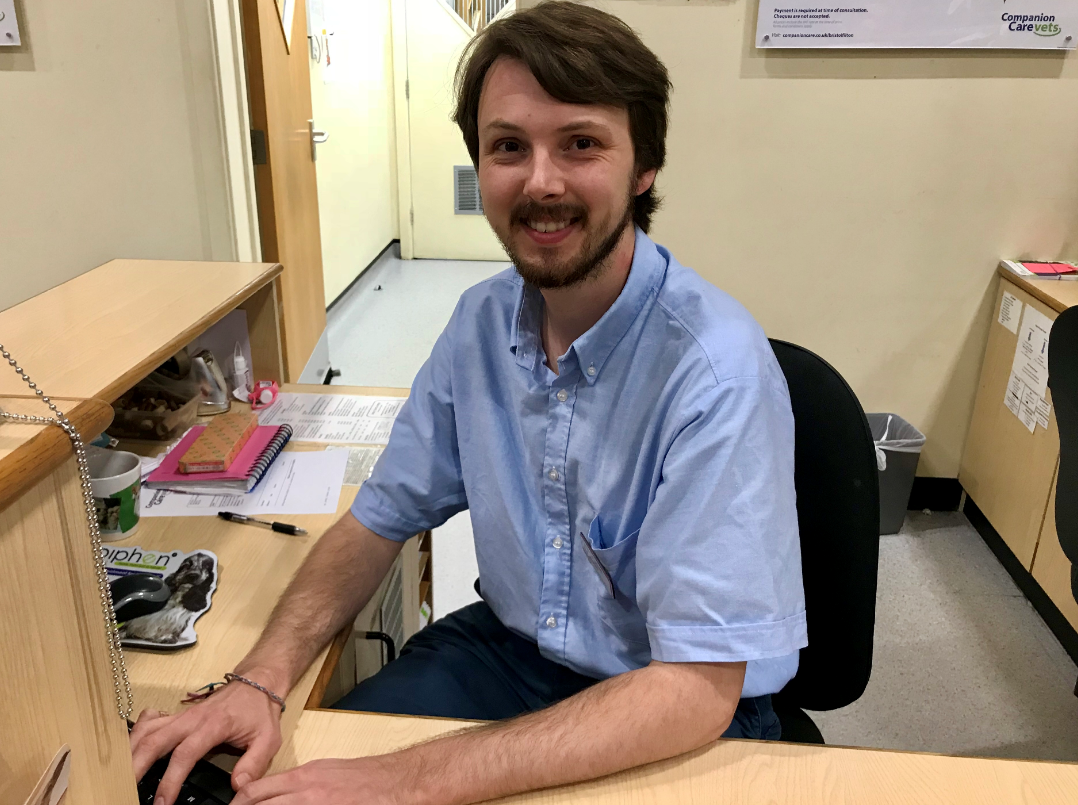 Joel Calvert, 32, signed up to the 100,000 genomes programme through the West of England Genomic Medicine Centre (WEGMC) in 2017 after it was suggested to him by his clinician at University Hospitals Bristol NHS Foundation Trust (UH Bristol). As a result of his participation in this pioneering programme, Joel was given answers about his condition that, until then, doctors and medical professionals had been unable to provide.

The results from his genetic testing showed that he had Meester-Loeys syndrome, a rare hereditary disorder which affects the connective tissue in those affected. Connective tissue provides strength and flexibility to structures such as bones, ligaments, muscles, and blood vessels and, as such, people with Meester-Loeys syndrome can often have a range of skeletal problems especially with bone structure. Joints can be rigid, with mild deformities in the digits and long bones and in the hip joint. However, the most serious problem can be an abnormal aorta which is at higher risk of enlargement and rupture.  This, however, does not appear in all patients but when it occurs it requires immediate lifesaving intervention. There are also several other genetic conditions which can affect the aorta in this way, some of which also have similar impact to joints and the skeleton.
Speaking about his condition and his experience, Joel said:"I've had this condition since I was born but due to the varied symptoms and the rarity of the condition, I wasn't able to get a diagnosis until I took part in this project. The symptoms I showed varied across time; I was born with bilateral club feet and was consistently in plaster until I was a teenager. I also had contracture in ligaments in some of my fingers, mild scoliosis of the spine, and from around six years ago, chronic back pain."I have seen a number of GPs and specialists over the years to try and treat the symptoms, and get a diagnosis. Unfortunately though, this was unsuccessful. "This was incredibly disheartening and, at times, frustrating. We tried a number of different treatments but without a named condition, it was harder to explain what was going on, and a lot of time was spent with the process of elimination. At a couple of points, I became so frustrated that I just stopped going to the GP as I felt that there wasn't anything that could be done.
"After I agreed to take part in the 100,000 genomes programme, they took blood samples from myself and from members of my family and, earlier this year, I was contacted by Dr Karen Low at UH Bristol who confirmed I had Meester-Loeys Syndrome. Being able to finally get a diagnosis for the underlying condition is significant both in terms of how I manage the condition, but also for me personally. "Knowing what this condition is allows my doctors and me to have a more focused approach, and means we can try and manage my symptoms with a better understanding of the underlying cause. It also means I can have more of an idea about what to expect as I get older and there are steps that we can take now to address these issues earlier. Also, as it is hereditary, I can know what to expect if I have children, and will be able to discuss this with doctors and specialists in the future.
"It is also very liberating for me personally. When there was no diagnosis and no named cause of my symptoms, there were times when I doubted myself and the severity of my condition, and questioned whether I was wasting the time of my doctors. This is not a nice position to be in, but now that I know there is an underlying cause, it has provided peace of mind and reassurance that my concerns were valid.  

"Taking part in the 100,000 genomes programme has been massively significant for me. If it wasn't for the wider work taking place as part of this initiative, I still wouldn't have that clarity about my own condition. Beyond myself though, there are other people out there with this condition. Hopefully this programme may help lead to faster diagnosis people with Meester-Loeys syndrome and other similar conditions in the future."