Careers
Our mission is simple, to provide our patients with 'excellent healthcare, personally delivered'. To achieve this we work hard to maintain an environment of continuous learning and development, by investing in our people and our facilities.
Across our various locations from the Brunel building, Severn Pathology, to the Maternity Services at Southmead Hospital, to Cossham Hospital, and the Bristol Centre for Enablement, we are committed to creating a workforce for the future.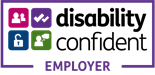 View our current vacancies where you will find details on the latest careers we have available to you.
Welcome...
We provide general hospital services and pioneering treatments.