SWGLH Requesting a genomic test for Rare Disease
Requesting a Genomic Test for Rare Disease
The South West Genomic Laboratory Hub (SWGLH) offers a comprehensive range of genomic tests for patients with rare diseases:
A range of technologies are utilised to investigate a genetic diagnosis in a patient with a rare disease, to provide predictive testing for relatives at risk of a genetic disorder, or for carrier testing to inform reproductive choices. These testing methods are specified in the National Genomic Test Directory (NGTD) and include next generation sequencing of gene panels, Sanger sequencing, microarray, MLPA, common aneuploidy testing, karyotype, methylation and STR analysis. Follow the sequential steps to assist your genomic request on the page below.
Whole genome sequencing (WGS) for eligible rare diseases Follow the link to the whole genome sequencing pages
Rapid Exome Sequencing Service for acutely unwell children with a likely monogenic disorder (R14), is a national service delivered by the SWGLH at the Exeter Laboratory  
Step 1 Check patient eligibility
Eligibility criteria for the rare diseases can be found in the National Genomic Test Directory (NGTD)
The Rare Disease tests are performed at both Bristol and Exeter laboratories dependent on the type of test request, they are defined in this
Step 2 Collect the sample(s)
Most genomic tests can be performed on peripheral blood samples collected into EDTA tubes.

Please send at least 1ml for neonates, 5-10ml for children and 10-20ml for adults. 
Blood samples should be kept at room temperature or at 4oC and not be frozen before dispatch.
They should be sent to the SWGLH to arrive within 1-5 days of sample collection.

In special circumstances, a saliva sample is acceptable. Please contact the SWGLH for saliva sample collection kit. For other diagnostic material, including extracted DNA (5µg minimum) or paraffin embedded blocks, please contact the SWGLH.
We recommend that clinicians follow local Trust policy regarding consent for rare disease diagnostic testing.
Step 3 Complete the request form
All samples for rare disease genomic testing should be accompanied by a fully completed request form
The request form should include as much clinical information about the patient or family member, family relationships and the requested test code (R number).
The Electronic request form is for use for the majority of Rare Disease clinical indications. It may also be used for phlebotomy and requests for DPYD.
Step 4 Transportation of sample and request form to the SWGLH
In most cases, samples and request forms will be sent by clinicians to their local Pathology reception before dispatch to one of the SWGLH using the using Pathology intersite transport services ​

Samples may also be posted by Clinical teams or by local Pathology services by first class or courier

Packaging should comply with UN3373 regulations for packaging and transportation of samples:

The sample should be wrapped in enough tissue to absorb the entire contents of the tube in the event of a breakage.
Seal the tissue with tape and place it into a specimen bag and seal.
Samples should then be placed in a sample box or padded envelope with the request form and the package marked 'Pathological Specimen – Fragile With Care'
The destination laboratories for the different rare disease indications are as follows:
Step 5 What are the turnaround times for
the test?
The GLH network aims to report rare disease genomic test results according to national guidelines:

Standard single gene and small gene panel (<10 gene) sequencing - 42 days (6 weeks)

Clinically urgent tests will be prioritised. Please note the reason for urgent testing on the request form and contact the laboratory by e-mail to notify requests in advance for prenatal diagnosis.
Step 6 How will the result be returned?
​The SWGLH Genomic Report for rare disease will comply with national ACGS guidelines for reporting and variant interpretation
The genomic report will be returned to requestor's nhs.net e-mail address provided on the test request form. We recommend that this should be a generic continuously monitored e-mail address.
For cases that require further discussion before issue of the Genomic Report, an MDT meeting will be organised via telephone or videoconference, or conducted via e-mail.
Take me back to the top of the page
Related Information
SWGLH Rare Disease Team Contact Bristol Lab Team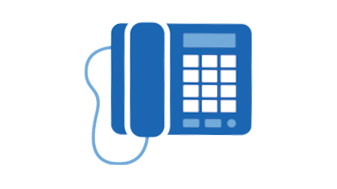 Tel:0117 4146168
mailto:nbn-tr.geneticsenquiries@nhs.net
SWGLH Rare Disease Team Contact Exeter Lab Team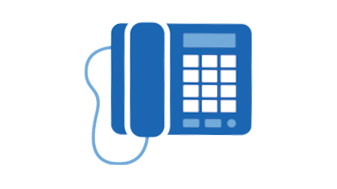 Tel: 01392 408229
SWGLH Rare Disease Request Forms