Involving Patients, Carers & the Community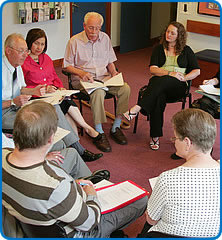 At North Bristol NHS Trust we want patient experience to be at the heart of everything we do. We take the views we receive from our patients, carers and the wider community very seriously when planning, delivering or improving services. 
There are a number of ways that you can get involved.
We are committed to reaching and engaging with our wider communities by working in partnership with Bristol Equality Health Partnership and The Care Forum.