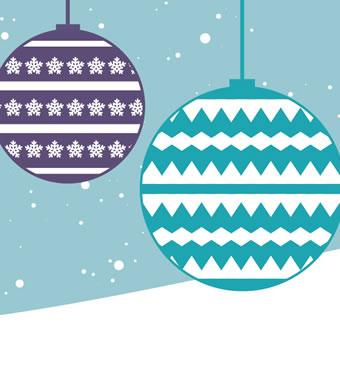 Southmead Hospital Charity has launched its annual Christmas Appeal, calling on people across Bristol and beyond to support our patients, their families and the staff who care for them.
The Appeal focuses on the life, love and loss that families experience here at Southmead Hospital every day, told through the experiences of two families who had a very different Christmas to the one they expected in 2019.
One of those families is Andy and Jeanette, who lost their 24-year-old daughter Sarah in December 2019 after she suffered a sudden and severe bleed on the brain in November 2019. Sarah was cared for by our Intensive Care team before going on to save the lives of four young women through organ donation.
Andy and Jeanette said: "This Christmas will be two years since we lost Sarah – our beautiful girl with the most infectious laugh, stunning smile and wonderful voice. We would give anything to have her back. We talk about Sarah constantly and know that she is with us all the time. We don't ever want her to be forgotten. If it weren't for the air ambulance or the hospital, we wouldn't have had those 10 days with her. We had those precious days where we had a bit of hope, and when that was lost, we had the precious time to say goodbye.
"Even though ours is forever changed, we know that life fundamentally is still precious. We will be forever grateful to the teams at Southmead Hospital."
Andy and Jeanette are joined by Mel and Shaun, whose daughter Ava spent 27 days in NICU after she was born prematurely, before being able to take Ava home on Christmas Day.
They said: "When you're expecting, no one ever talks about not being able to bring your baby home straight away. We stayed in the Neonatal Intensive Care Unit (NICU) when our first child, Albie, came into the world at 32 weeks, so we knew that we'd be very well looked after if things didn't go to plan. But just because we knew what to expect didn't make it any easier.
"Ava is now a happy and healthy two-year-old. We are so thankful to the incredible teams at Southmead Hospital that made that possible. Many families unfortunately won't have that. They are always in our thoughts, as are the other families who are in NICU this Christmas.
"Please donate whatever you can - big or small, every single donation makes a difference to families like mine, going through a really scary time this Christmas."
Donations to the Appeal will be used where they're needed most across our hospitals. To find out more or to donate, visit Southmead Hospital Charity's website.