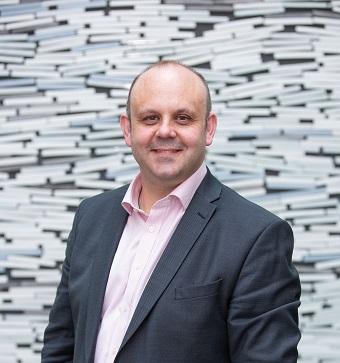 Hello, my name is Steve Hams and I have been Chief Nursing Officer at NBT since February. As we celebrate International Nurses' Day I wanted to take this opportunity to give you more of an introduction to me and what I see as being our priorities for nursing at NBT.
I have been a nurse for 30 years, having started out in coronary care. While I have developed in my career I have also worked to support the training and development of other nurses within the NHS and through my involvement with higher education.
I joined NBT from Gloucestershire Hospitals NHS Foundation Trust in late February and have received a warm welcome from the many people I have met in that time.
The one thing that has stood out for me is the commitment of you all to caring for each other and for our patients. It has been fabulous to see the way everyone works together and supports each other as the #OneNBT family. And this is something that I feel stands us all in good stead for the future.
I know we have all had a tough couple of years. The pandemic brought new challenges and uncertainties and while we have come a long way from the worst days of Covid we know in healthcare that it is not completely behind us and remains as something else for us to balance alongside the increasing numbers of patients we are seeing and our efforts to reduce the number of patients waiting for elective care.
The traits that are central to my leadership are curiosity, courage, empathy and authenticity and I have been pleased to see these qualities in many of the people I've met since joining the trust.
International Nurses' Day is a great opportunity to celebrate and recognise the commitment of all our nursing and midwifery staff across NBT. Thank you for all your hard work and for the care and compassion you show to all our patients.
It is also a perfect opportunity to consider our focus for the year ahead and I want to share my priorities with you:
You – as nurses our very role is defined by caring for others, but I want you to all consider yourselves and your colleagues, because you are so important and can only do what is required of you in this demanding role if you are well physically and mentally.

Health and Wellbeing and Workforce – we want you all to know that you are appreciated, feel invested in through development. We will work to recruit to our vacancies and support the retention of staff

Helping our midwifery colleagues respond to Ockenden and the learning that has come from this review.

How we can play our part in improving the health of the local population as an anchor in our community.

Building on the opportunities of digital with the move to the Electronic Patient Record in July.

Generating new knowledge through research.

Recognition and reward.
Happy International Nurses' Day to you all.