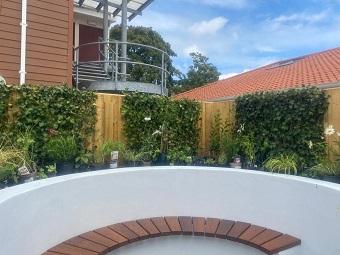 The Maple Suite at Southmead Hospital has recently been refurbished to create a more comforting environment for families.
The suite is for families going through the loss of a baby and was set-up to provide a space where families can spend precious time with their baby and create cherished memories together. It is set away from the main maternity ward.
Now the Maple Suite has been updated it includes a kitchenette and small garden space, which was added in response to feedback from families.
Bereavement Midwife Lauren Cole said: "It is so important having this space for families going through the loss of a baby. We have tried to make it as welcoming as possible and not feel too clinical, so that parents can spend time with their babies, making memories together and do not need to leave the space until they are ready to.
"The suite has had a lovely makeover and the garden space is a much-wanted addition to enable families to spend time with their babies outside or to get some fresh air, while still in their own private space.
"We are so thankful to everyone who has made these improvements possible."
The refurbishment was supported by donations to Southmead Hospital Charity.