NBT wins two regional NHS Parliamentary Awards
North Bristol NHS Trust has two winners in the 2022 NHS Parliamentary Awards.
Our Mental Health Planned Assessment Clinic Team, which helps patients presenting to our emergency services, has won the South West Excellence in Urgent and Emergency Care Award.
And dietician Laura Herlihy, who has worked across the local system to improve care for tube-fed patients, has won the South West NHS Rising Star Award.
The nominations were submitted by North West Bristol MP Darren Jones and judged by senior regional NHS England and NHS Improvement representatives.
The next stage will be for a national judging panel to select a final winner in each category, which will be announced at a special event in the House of Commons in July 2022.
Maria Kane, Chief Executive of North Bristol NHS Trust said:
"I am delighted that we have been recognised as regional champions for the Parliamentary Awards in two categories this year.
"All our teams and individuals put an incredible amount of time and work into transforming how we deliver our services, and to ensure the best experiences for our patients.
"I am proud to say that our staff continue to excel in their commitment to providing exceptional patient care, even through challenging times, and national recognition of that is very much appreciated.
"Thank you to Darren Jones for kindly nominating our staff and recognising the contributions they have made this year."
The Mental Health Assessment Team
The team have put in place an innovation that has led to an improvement in managing and treating patients that present to the Emergency Department with low acuity, primary mental health complaints.
Previously this group had experienced very long waiting times without a clear pathway to appropriate services as they become deprioritised clinically, while still requiring a mental health specialist.
The creation of the Mental Health Planned Assessment Clinic has allowed clinicians to refer patients into a clinic within 48 hours, located in a private space away from the Emergency Department, to receive an extended assessment from a mental health specialist with solution-focused engagement. Patients receive an effective outcome for their next steps, including signposting, referral to recovery, a GP letter and actions or crisis team referral. The clinic also gives patients time to talk with a specialist and significantly reduces their Emergency Department waiting time as they could be sent home following risk assessment.
The feedback from service users about the clinic has been great, with 100% feeling treated with compassion and dignity and involved in discussions about their treatment and options.
Laura Herlihy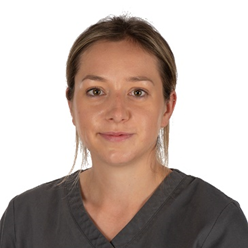 Laura is a young member of the Dietitian team who, through a Quality Improvement project, has excelled in exploring a new role of Advanced Enteral Feeding Practitioner to improve the gastrostomy pathway for tube-fed patients in NBT.
She has worked alongside staff across different specialties at NBT, as well as GPs and community teams, to fully understand the pathways which lead patients back into acute care, and where changes can be made to improve how patients are triaged to help prevent and support admission.
She has shown that this Allied Health Professional role can hugely benefit crucial pathways and long-term care for tube-fed patients, and her ability to communicate, share information and provide a consistent service across multiple teams has seen clear improvements to patient experience and efficiency of treatments.
This role is a great example of how innovative practice, and cohesion across teams between acute care and the community, can provide such a benefit to patients. Laura has received positive feedback from many colleagues at all levels by showing the potential in the role of the Dietitian which has been inspirational, and through developing resources for NBT and community staff, will help to support long-term training and aftercare for patients into the future.

The full shortlist will soon be available on the NHS Parliamentary Awards website