Professor John Iredale
John is Pro Vice Chancellor Health and Life Sciences at the University of Bristol. He holds the chair of Experimental Medicine, and his areas of leadership and responsibility are for the research, teaching and management strategy for the Schools of Medicine, Veterinary Medicine, Dentistry, Biochemistry, Cell and Molecular Medicine, Physiology, Pharmacology and Neuroscience, Biological Sciences and Psychological Science across the relevant Faculties at the University of Bristol. He also holds Honorary Consultant contracts with the North Bristol NHS Trust and the University Hospitals Bristol Foundation Trust.
Professor Iredale is the Chair of REF 2021 Main Panel A. Previously Professor Iredale was the Regius Chair of Medical Science, Dean of Clinical Medicine and Vice Principal Health Services at the University of Edinburgh where he led the Medical School. He has previously held the Chair of Medicine in Edinburgh (2006-2013), the chair of Medicine at the University of Southampton (2004-2006) and a Personal Chair in Hepatology (2000-2004).
Graduation
Professor Iredale graduated from the University of Southampton with honours in Clinical Distinction in 1985 and was awarded a DM in 1995. He was made a Fellow of the Royal College of Physicians of London in 1999 and The Royal College of Physicians of Edinburgh in 2007. He was made a Fellow of the Academy of Medical Sciences in 2003 and Fellow of the Royal Society of Edinburgh in 2011.
Research interests
Professor Iredale's research interests are focused on innate immunity, tissue scarring and regeneration and he has published extensively on these subjects including key contributions in manuscripts published in Science, The Journal of Clinical Investigation, PNAS, Nature Medicine and Nature Cell Biology in addition to other specialist journals. Between 2010 and 2016, Iredale was Non-Executive Director of NHS Lothian.
Kelvin Blake
Kelvin is an experienced non-executive director and board level leader. Up until very recently he led some of the largest and complex programmes for BT and their customers and also sat as a board member on BT's South West regional board. He has experience in the NHS having spent six years on the board of University Hospitals Bristol NHS Foundation Trust.
Kelvin is also currently a Non-Executive Director of BrisDoc and of the Bristol Chamber of Commerce & Initiative (BCCI). He is also a charity trustee of WECIL and Second Step.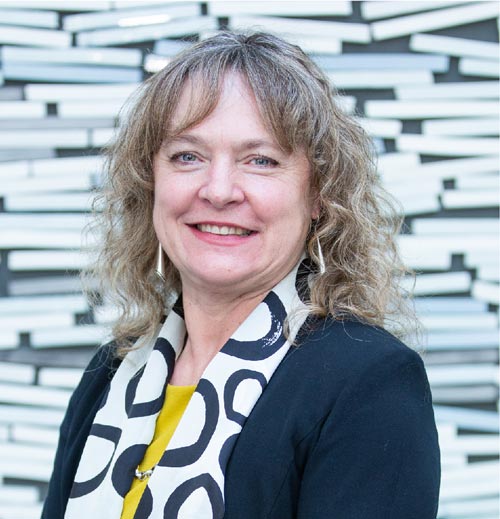 Sandra Harding
Sandra is a chartered and HCPC registered physiotherapist. She has more than thirty-five years' experience in the public and private healthcare sectors. She has managed several clinical services. An independent hospital and more latterly the national physiotherapy service for BMI Healthcare. In this role, she managed a service that covered 58 sites and employed more than 750 staff.
In 2017 she resigned from her corporate role, taking her lived experience to start a clinical advisory service supporting physiotherapists. This company aiming to change unconscious incompetence in standards and regulations into conscious incompetence. Then provides support and learning to remove the incompetence. We are on a mission to illustrate clinical service excellence in process delivery - Teaching how to evidence robustness that meets the service-specific standards and regulations. e.g. Health and Care Professions Council and Care Quality Commission (CQC).
In 2021 responding to requests the business was re-branded and expanded and now supports several clinical professions.
Since 2018, Sandra has been a Trustee on the board of POhWER a national charity where she currently is involved in safeguarding, fundraising and income generation. She also sits on the finance, audit and risk committee.
Sandra is also a long serving primary school vice chair of governors. She is a Winston Churchill Fellow, and a parish councillor. She has a love of family, exercise and food.  Alongside her career, she is kept busy at home thanks to her daughters!
Kelly Macfarlane
Kelly is Managing Director of HWM Global, a UK company specialising in the design and manufacture of monitoring and telemetry equipment for utility networks. Kelly has extensive experience in customer operations, strategy, business transformation and commercial leadership in senior executive roles within the Water and Telecommunications industries including Thames Water and Openreach. 
Tim Gregory
Tim is an experienced director having worked in a range of organisations, including the Ministry of Defence and County Councils. Tim has experience of leading and managing large organisations including the delivery of critical operational services such as Highways and Waste as well as all the corporate services, including ICT, finance, HR and property departments.
Tim finished his last role as Corporate Director – Place at Nottinghamshire County Council in December 2016 where he was responsible for 4000+ staff and led change programmes to drive improvements and efficiencies.  These included the introduction of new integrated IT systems and process improvement and the establishment of 2 innovative joint ventures.  Tim also has extensive experience of working in and with central government through his role a corporate director and as a Royal Marines Brigadier when working in the Ministry of Defence.
Professor Sarah Purdy
Sarah began her career as a House Surgeon at the Royal United Hospital, Bath. She completed the Exeter GP Vocational training scheme between 1988 and 1991 and after this became Senior House Officer in psychiatry for two years. For two years, Sarah was Research fellow at the Centre for Health Economics at the University of York.
She moved to the USA in 1994 where she took up the role of Health Policy Analyst for the Jackson Hole Group. She then proceeded to work as Visiting Fellow in the Department of Ambulatory Care and Prevention at Harvard Medical School. After three years in this role, Sarah returned to the UK where she became a Clinical Lecturer in Primary Care at Newcastle University for four years. Following this, her positions included Public Health Consultant at Hull York Medical School and its connected Strategic Health Authority, Honorary Clinical Senior Lecturer in Primary Care at Newcastle University and Senior Clinical Research Fellow at University of Bristol. Sarah was promoted to Consultant and Senior Lecturer in the School of Social and Community Medicine in 2006. For two years proceeding this she was a Reader in Primary Health Care and went on to become Deputy Director for NIHR CLAHRC West. She was promoted to Director, working in this position for one year, during which time she was also Head of Medical School and Associate Dean, Faculty of Health Sciences at the University of Bristol.
In 2019, she became Pro Vice Chancellor for Student Experience at the University of Bristol, a position she still holds. Her responsibilities include multiple Chair positions and Board memberships connected to the University. She is also Professor of Primary Care at the University and an Honorary Consultant in Primary Health Care, NHS England. She has been a trained GP since 1991 and is currently working as a salaried GP at Sea Mills Surgery, Bristol.
Sarah has an MD and MB BS from the University of London, a Master of Public Health from Harvard and a BSc Honours Degree from University College London. She is a fellow of both the Royal College of Physicians London and Edinburgh, fellow of the Royal College of General Practitioners and Fellowship of Harvard School of Public Health.
Ike Anya
Ike first came to Bristol in 2003, to begin his first job in the NHS - as SHO in public health medicine at Bristol North Primary Care Trust. Qualified as a medical doctor in Nigeria, he had worked in a variety of hospital and community jobs there before studying for an MSc at the London School of Hygiene and Tropical Medicine. He stayed in Bristol for 5 years completing his specialist training as a registrar in the South West of England regional programme before moving to central London as a consultant in public health medicine.
For several years, he was Deputy Director of Public Health in the NHS & later local authorities in central London, including time acting as director of public health for Westminster, Kensington and Chelsea and Hammersmith and Fulham. As a registrar, he became Board Member at Knightstone Housing Association and for 4 years served as a member on the Board of PMETB, then national regulator of postgraduate medical education. He has been Independent Member of the Standards Committee of the Royal Borough of Kensington and Chelsea, Lead Partner chairing certification and quality panels for the General Medical Council and Secretary, Epidemiology & Public Health Section of the Royal Society of Medicine and was public health representative on the Governing Body of the West London Clinical Commissioning Group and was member of the Quality Committee.         
A TED Global Fellow, he cofounded TEDxEuston which ran from 2009 to 2019 as the largest TEDx event focused on Africa. Also co-founder of EpiAfric, an African public health consulting and research firm and Nigeria Health Watch a leading health advocacy platform in Nigeria, he teaches ethics, global health and health improvement at universities including the London School of Hygiene, Imperial College and Bristol University where he is honorary senior teaching fellow in public health. Founding Secretary of the Abuja Literary Society, he is on the Advisory Council for the AKO Caine Prize for African Writing, has an MA in Creative Writing (Non-Fiction) from UEA and is published in Granta, The Guardian, Catapult, the Huffington Post and Eclectica. His memoir on becoming a doctor in 1990s Nigeria will be published in the second half of 2022.
Richard Gaunt
Richard is an experienced Board Member and Audit & Risk Committee Chair (most recently with Alliance Homes), with other appointments including Chair of the Business Services and Remuneration Committees and Board Vice-Chair at City of Bristol College and a governor at Colston's Girls' School..
He brings a broad range of skills including significant strength in finance, strategy and treasury. Prior to his retirement in 2009, Richard was an Audit Partner at KPMG, and he remains a Fellow of the Society of Chartered Accountants England and Wales.