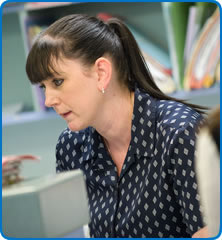 Every year, tens of thousands of outpatient appointments are missed across Southmead Hospital Bristol and Cossham Hospital.
Forgetting about an appointment, not being able to cancel, difficulty getting time off work or worries about being admitted to hospital are some of the reasons that people do not attend.
We want to reduce the number of missed outpatient appointments which will allow us to treat more patients and reduce the time that people have to wait.
You can help us too! Please contact Outpatients Appointments as soon as possible if you cannot make your appointment date by calling the number on the letter we sent with your admission details.
Alternatively, if you have been referred to a specialist by your GP and you have an appointment reference number and a password you can visit NHS eReferrals to book, change or cancel your appointment online. You can also do this by telephone using the number you have been given by your GP to make your booking. NHS eReferrals is a national electronic referral service which gives patients a choice of place, date and time for their first outpatient appointment in a hospital or clinic.
Cancelling an Outpatients Appointment