Keeping you Covid safe
To keep yourself and those around you safe, please act responsibly:
Wash or sanitise your hands upon arrival and frequently.

Mask wearing is optional in our hospitals for patients and visitors. There may be some circumstances where face masks are required, such as when visiting patients with a suspected or confirmed Covid or flu infection, which you may be informed of prior to attending our hospitals or on arrival in ward areas.

If you are coming for an appointment, please come no earlier than 15 minutes beforehand and leave promptly afterwards.

Do not call to check about an appointment. We will contact you directly if there are any changes or cancellations you need to be aware of.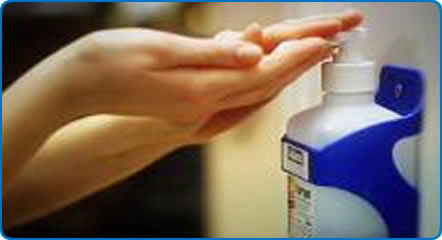 Please help protect your friends and relatives
Do not visit if you have tested positive for the coronavirus, have coronavirus symptoms or are self-isolating.
Do not visit if feeling unwell with sickness, diarrhoea, fever, sore throat or flu
Do not visit for at least 48 hours after symptoms have stopped if you have had diarrhoea and/or vomiting. Spreading nasty bugs to people who are already unwell may mean they become more poorly or take longer to recover
Do not sit on patient beds
Wash hands regularly with soap and warm water and use the hand gel provided especially after using the toilet
It is ok to ask staff if they have washed their hands
Check with staff about bringing in food items. Wrapped sweets are preferable to unwrapped
Talk to staff if you have concerns about the cleanliness of the ward or public areas
Use public toilets not patient toilets and remember to wash your hands
If in doubt ask a member of staff for advice