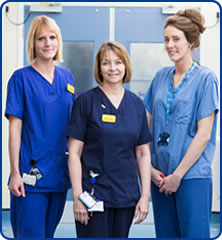 There are a number of basic things to keep in mind if you are applying for a job with us.
It is important to read the job description thoroughly to make sure the role is everything that you are expecting it to be. This will give you the certainty that you are the right fit for the job description and a better idea of what kind of questions you might be asked during the interview.
It is also a good idea to plan in advance for any questions your interviewer might ask. For example, think about highlights from your previous experience that you can draw upon and talk about during the interview to demonstrate your capability. Familiarising yourself with your most up-to-date CV will help you with this.
If you have the time to do so, try to practice some interview questions with a friend or a member of your own family.
If you suspect you might be delayed in getting to your interview before travelling to it, allow plenty of time. If you are unable to arrive on time, contact us to let us know.
During the interview process, the main thing is to be confident, to relax, and to provide direct answers to the questions you are asked.