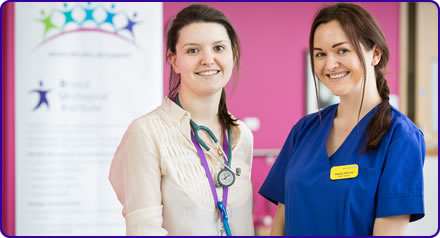 The Bristol Urological Institute (BUI) patient services replaces the two urological departments of Southmead Hospital and the Bristol Royal Infirmary which combined into a single department in March 2013. 
The BUI patient services consist of inpatients at Southmead Hospital and Weston General Hospital and outpatient services at Southmead Hospital, the Bristol Royal Infirmary, South Bristol Hospital, Weston General and other community bases in Bristol and the surrounding areas.
There are 14 Consultant Urologists based at the Bristol Urological Institute (BUI) with other consultants who come from Weston-super-Mare and Swindon Hospitals to provide specialist patient services at the BUI.
Patient Services are organised into the specialist areas of urology:
Andrology (erectile dysfunction)
Cancer services (kidney, prostate, bladder, testicular, penile)
Stones
Incontinence
Specialist investigations (urodynamics)
We only accept referrals from your GP or a hospital consultant. If you have a urological problem, please visit your GP first. Your GP can decide whether referral is necessary or appropriate.
Once you have been referred, you will be able to schedule an outpatient appointment. We may arrange for you to undergo some tests in advance of your appointment to speed the diagnostic process.
If you have concerns about appointments, investigations, admissions or results, contact your Consultant's secretary or if you prefer, you can talk with one of the Specialist Nurses.
We need your support to help give more people in Bristol and the South West the very best urological care here at the BUI. We are part of Southmead Hospital Charity and there are a number of ways you can help. Visit their website www.southmeadhospitalcharity.org.uk