The Bristol Urological Institute (BUI) is a long established research unit.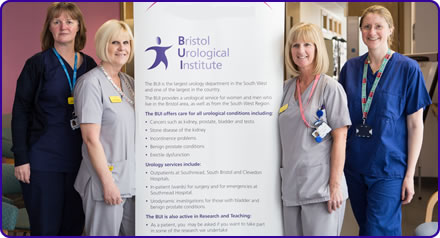 The Bristol Urological Institute (BUI):
attracts major national and international grants
publishes extensively in all areas of urology
participates in international clinical trials
promotes charitable donations
provides premier patient services
The Bristol urologists have always been at the cutting edge, introducing robotic surgery, pioneering urodynamics, promoting minimally invasive kidney stone surgery and investing in community delivered diagnostics.
Teaching has been a major component of our work with our certificated courses setting an international standard and generations of young urologists leaving us with new skills. 
We need your support to help give more people in Bristol and the South West the very best urological care here at the BUI. We are part of Southmead Hospital Charity and there are a number of ways you can help. Visit their website www.southmeadhospitalcharity.org.uk