UPDATE 28 February 2023:
We continue to keep the temporary suspension of births at Cossham Birth Centre under review.
This was a difficult decision to take but ensuring we can maintain safe care for all women and babies across our maternity units remains our priority.
Like many NHS organisations we are facing staffing challenges due to a combination of sickness and vacancies and are working to recruit more midwives so that we have more robust staffing levels across all of our maternity services.
We understand that choice of birth place is incredibly important and are committed to resuming births at Cossham as soon as we can and will keep this matter under constant review until we can do so.
Antenatal and postnatal clinics at Cossham are unaffected and running as usual.
Our improved home birth service will continue to run on a case-by-case basis.
The midwife-led Mendip Birth Centre at Southmead Hospital, which provides a tranquil setting and a philosophy of women-centred care, remains open as an alternative to Cossham Birth Centre.
We are sorry for any disappointment this may cause and appreciate your understanding at this time.
Please speak to your midwife if you have any concerns.
Cossham Birth Centre, Cossham Hospital, Lodge Road, Kingswood, Bristol BS15 1LF. 0117 4145150.
Why give birth at Cossham?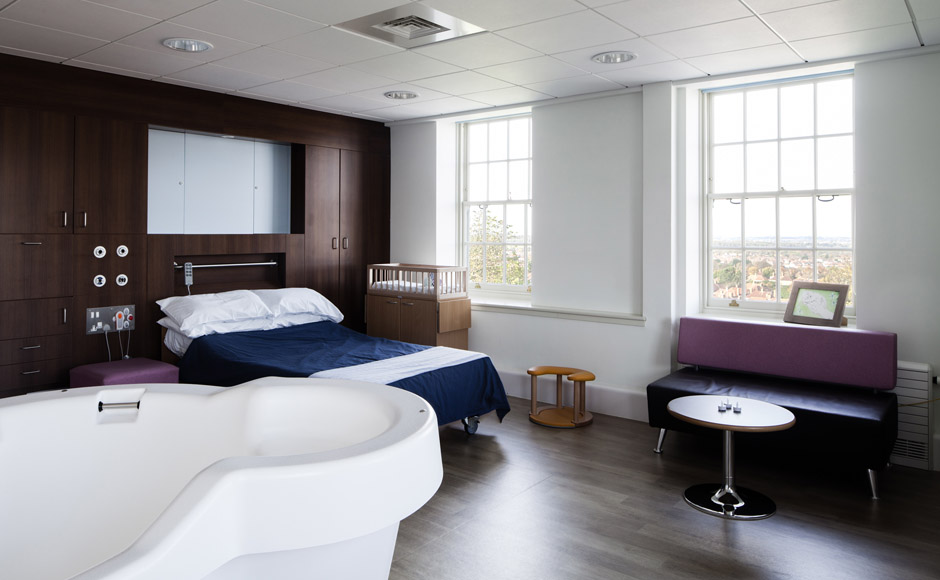 You will be cared for by a small team of experienced midwives and support workers who are passionate about supporting normal birth and putting you at the centre of your care. 
You can give birth in a home from home environment with birthing pools, aromatherapy, massage and a focus on active birth. 
Who can birth at Cossham birth centre?
Women from anywhere across Bristol, with uncomplicated pregnancies and who are aiming for a natural birth are welcome to birth at Cossham Birth Centre.
You will need to have your 34 week appointment with the team at Cossham in order to be booked in to give birth at Cossham and your community midwife can arrange this for you.
What care will I receive here?
You can choose to have all your care throughout your pregnancy, birth and the early days with your baby here at Cossham Birth Centre with Jade Team.
Alternatively you can choose to keep your Antenatal and Postnatal care with your local community midwife and just come to Cossham to give birth
Before arriving at Cossham Birth Centre, women in labour must telephone 0117 4145150 and speak to a midwife who will assess and support you by phone and plan your arrival at the birth centre,
What facilities are available here?
Facilities at Cossham Birth Centre have been designed to provide comfort and support in labour and include: 
Four en-suite birth rooms furnished with floor mats, cushions and birth balls to support you
A water pool in each birth room, should you wish to relax and/or give birth in water. Women who labour while immersed in water require fewer drugs for pain management, and are more likely to have a quicker labour
Entonox (gas and air), TENS (transcutaneous electrical nerve stimulation), aromatherapy and Pethidine pain management options  
A double bed in each room so your partner may stay with you and your baby after the birth
A bluetooth speaker for your own choice of music
Use of a communal kitchen with light snacks available.
In addition to the birth facilities, Cossham Birth Centre is a base for the local community midwives and a venue for antenatal clinics, classes, postnatal clinics and breastfeeding support groups.
Throughout labour the midwife will encourage, support and guide you, encouraging you to feel in control. We support your partners involvement at all times during your labour, and value their presence. A study "Birth Place" 2017 about place of birth supports healthy women with straightforward pregnancies choosing to give birth in a free-standing birth centre such as Cossham Birth Centre, Bristol. It showed that these women are more likely to have:
A "normal birth"
A water pool in labour
and are less likely to have medical interventions such as:
An intravenous infusion to help with progress of labour
A forceps delivery
A Caesarean section.
What pain management options are available?
Aromatherapy
TENS
Birth pool
Entonox (gas and air)
Pethidine.
The midwives at Cossham Birth Centre are not able to provide:
Epidural pain relief
Induction of labour (starting contractions off) if you require this
Assisted delivery with forceps or ventouse
Caesarean Section.
What happens in an emergency?
Cossham Birth Centre has the equipment available and the staff trained for initial care in emergency situations. However, the facilities for more intensive or longer term resuscitation are not available at midwife-led units and therefore if women or babies at Cossham Birth Centre need medical treatment they will need to be transferred to Southmead Hospital's maternity unit by ambulance, a Midwife always accompanies you during a transfer to Southmead Hospital. The current transfer rate from Cossham Birth Centre is, on average, 30%, and the average transfer time is one hour – this is from the initial telephone call to arrival at Southmead Hospital. Your partner is given the option to accompany you on the journey.  Please call Cossham Birth Centre if you require specific details of transfer statistics.
What happens after the birth?
After the birth, we encourage a calm, quiet and gentle time for you and your partner, with skin to skin contact with your baby and support with feeding. Your partner can stay with you. If everything has been straightforward with your birth and your baby is feeding well, the midwives will try to ensure that you can go home after six hours. If you are not able to go home after six hours, you can continue to be supported at Cossham for up to 24 hours post birth.
Cossham Birth Centre Tours
Our regular birth centre tours are currently suspended due to Covid19 restrictions, however every woman attending for her 34 week check with us will be shown around the unit as part of this appointment, Unfortunately we cannot invite partners to attend this appointment with you, but we are happy for them to join in the consulation and tour by telephone/ video call if you wish to do so.
In the meantime, please do explore the vitual tour via the menu on the left side of this page and you can also find us on Google Earth!
We are planning to launch online active birth workshops in the near future, to empower and inform you on active birth in labour. More information coming soon.
Choosing where to give birth
For more information for you and your partner on planning where to give birth visit: 
www.nhs.uk (First baby)
www.nhs.uk (If you have given birth before)
Philosophy of Cossham Birth Centre