The Wheelchair Service at Bristol Centre for Enablement (BCE) is a specialist NHS service providing wheelchairs and wheelchair seating for long-term mobility needs, including manual and powered wheelchairs, this includes assessment, provision of a wheelchair or cushion and on-going equipment maintenance.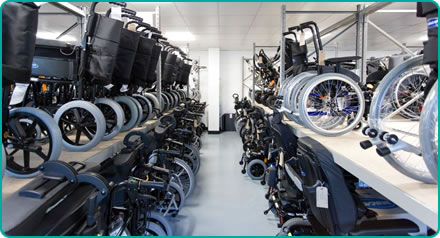 For Bristol Centre for Enablement to provide you with a wheelchair you must:
Be registered with a GP in the area covered by the Wheelchair and Special Seating Service
Be of limited mobility, with a long term restriction of walking ability (over 6 months)
Need regular wheelchair use, defined as at least 4 times weekly, on a regular basis.
Be able to self-propel with no medical contra-indications to this activity, or, if  unable to self-propel, have a regular carer who can push the wheelchair safely.
Bristol Centre for Enablement does not provide:
Outdoor only powered wheelchairs or mobility scooters.
Armchairs or other static seating.  Wheelchairs are provided for mobility purposes and not as a replacement for suitable static seating.
Attendant-operated power packs for manual wheelchairs. These may be privately purchased and fitted to wheelchairs provided by the  Bristol Centre for Enablement in many cases, (when compatible).
Shower or commode chairs
Powered accessories including equipment to convert a manual wheelchair into a powered wheelchair, systems which offer powered assistance for wheelchair propulsion.
Transit wheelchairs for nursing or residential home use, except in very specific cases.
To access Bristol Centre for Enablement Wheelchair Services you must be referred by a Health or Social Care Professional.  If you are an existing client with the wheelchair service, you can self-refer and contact the service directly.
The Assessment Process
Upon receiving your
referral from a healthcare professional we will review it against eligibility criteria and, if appropriate, send you a letter with an assessment date, as soon as an appointment is available. If the assessment date is not convenient, please do contact us to rearrange.
Your assessment will be undertaken by a specialist clinician at Bristol Centre of Enablement at Patchway.
Home visits are offered in specific circumstances, or if we need to assess your home environment.
We are currently working with our commissioners to update our service criteria. If you require any further detail please contact the service'.
The referenced media source is missing and needs to be re-embedded.
Contact Wheelchair & Special Seating Service, and Repair Service