About the Centre
About Bristol Centre for Enablement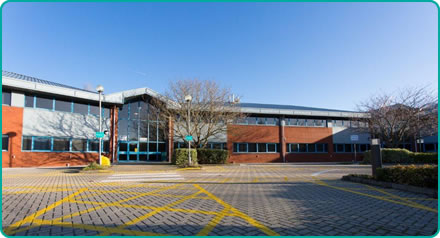 The Bristol Centre for Enablement (BCE) services include:
Prosthetics including War Veteran Prosthetics
Orthotics
Wheelchairs & Special Seating
Electronic Assistive Technology Service
Bristol Communication Aids Service
All the above services are now provided at the newly renovated, specially adapted Bristol Centre for Enablement (BCE) near Cribbs Causeway which we moved into in 2014.
This move has provided us with new, modern accommodation for our national specialist services to support a growing demand now and in the future. We have excellent access for service users with free parking and proximity to major bus routes (Cribbs Causeway Bus Terminal).
With services all under one roof, our location allows us to deliver a further joined up approach to care and service provision. Our teams work together to support a more seamless pathway for complex referrals across service boundaries.
We have invested in:
Prosthetic workshop equipment to support improved manufacturing and service delivery
Dedicated assessment facilities for complex needs
Purpose built facilities for communication aid assessments with close links to other technology services to provide an improved patient pathway