Electronic Assistive Technology Service
Electronic Assistive Technology Service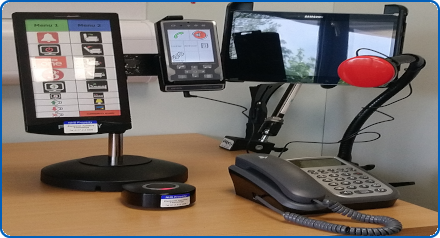 The Electronic Assistive Technology Service at Bristol Centre for Enablement provides electronic assistive technology to users with physical impairments. The electronic assistive technology enables users to live more independently at home.

'Assistive technology devices are intended to compensate for or alleviate an injury, handicap or illness or to replace a physical function.' MHRA Guidance Assistive technology: definition and safe use, published 18 December 2014.
The Electronic Assistive Technology Service provides:
Environmental Control
This is equipment that enables a user to operate equipment within their environment using alternative technology which may include a dedicated controller
Computer Access Equipment
Alternative equipment to access a computer when a user finds the standard keyboard and mouse difficult to operate.
Covering a wide geographical area, which includes Bristol, Bath, Gloucestershire, Wiltshire and Somerset, working with adults and children, the service provides:
a specialist assessment
provision of equipment specific to the needs of the patient
equipment installation
support
training
For more information about the service download 
Environmental controls NBT002058.pdf