This is the laboratory page of the Department of Immunology of North Bristol NHS Trust. If you want to access the clinical page, please follow this link.
The Department of Immunology and Immunogenetics provides a comprehensive clinical diagnostic service to the North Bristol NHS Trust and local community, and provides a referral service for laboratories throughout the South West. The laboratories are located in the Pathology Sciences building on the Southmead Hospital Bristol site.
Investigations are provided in HLA typing and renal crossmatching, allergy, autoimmunity, immunochemistry, immunodeficiency, and immunophenotyping. There are close links to the Southmead Renal Transplant Unit,  Paediatric Transplantation for the South West and Wales and UK Transplant with a 24 hour service for renal transplantation. Clinical advice and interpretation is available throughout.
The department is committed to providing a high quality service for all its users, participates in all appropriate External Quality Assurance Schemes, and is a UKAS accredited medical laboratory No.8067. If it is necessary to refer work, where possible this will be to other CPA or UKAS accredited laboratories. Where this is not possible, laboratories are selected on National or International reputation in specialist assays.
The department is approved for Biomedical Scientist training by the Health Professions Council and accredited by the Royal College of Pathologists and Royal College of Physicians for Immunology Specialist Registrar Training.
Patients with suspected autoimmune disorders, allergy or immunodeficiency may be referred to clinic for investigation.
Contact Immunology & Immunogenetics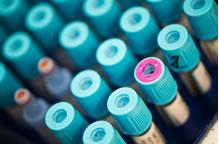 Includes details of sample types, volumes, special precautions, turnaround times & reference ranges.