The laboratory component of the South West Cervical Screening Programme is based in the department. The laboratory is one of eight nationally that processes cervical screening samples.  The department was the first laboratory in the UK to undertake 100% of its primary screening using molecular techniques for detection of High Risk HPV within the Cervical Screening Programme. HPV as a primary tool for cervical screening was rolled out Nationally in December 2019.
Diagnostic Cytology
The range of specialised Histology reporting we offer includes:
• Breast pathology
• Endocrine pathology
• Genitourinary pathology
• Head and neck pathology
• Lymphoreticular disease (part of the Specialist Integrated Haematological Malignancy Diagnostic Service (SIHMDS))
• Oral pathology
• Paediatric and perinatal pathology
• Renal pathology
• Thoracic pathology
• Upper and lower gastrointestinal pathology, including liver and pancreatic pathology
We also provide a referral service in many of these specialisms for other NHS trusts and Pathology providers.
The laboratory offers the immunocytochemistry and crystals analysis.
Severn Pathology is also host to the South West Regional Cytology Training Centre although this unit is managed separately to the diagnostic laboratory.
Updated 01/10/2020
Cellular Pathology Results & Enquiries
Cytology
Laboratory Opening Hours:
Monday - Friday, 9am - 5pm
Tel: 0117 4149889
Fax: 0117 4149389
Histology
Tel: 0117 414 9890
Fax: 0117 414 9390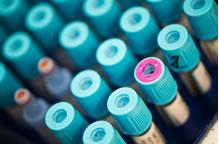 Includes details of sample types, volumes, special precautions, turnaround times & reference ranges.