DX may be used to send us specimens in UN 602 packs that they supply. All DX subscribing laboratories may send us samples using the DX network.
Please send DX samples to the below address:
Urgent samples for 'Insert Drug Name' Assay
The Antimicrobial Reference Laboratory
Southmead Hospital
DX 6121302
Westbury-on-Trym
BS10 5NB
Antimicrobial Reference Laboratory Contact Details
Antimicrobial Reference Laboratory
Level 2, Phase 1, Pathology Sciences Building
Southmead Hospital
Westbury-on-Trym
Bristol
BS10 5NB
For General Enquiries and Results:
Telephone: 0117 4146269 or 0117 4146220
For Clinical Advice: 07802 720900
Fax: 0117 4146282
Email: arlenquiries@nbt.nhs.uk
Laboratory Hours
Monday to Friday 9am - 5.15pm, Saturday 9am - 12 noon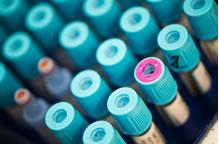 Includes details of sample types, volumes, special precautions, turnaround times & reference ranges.