From Monday April 24th, we will be going live with our new Coagulation Screening platform, closely followed by the Haematology platform and other Pathology disciplines.
Whilst the majority of reference ranges will stay the same, some are quite different. Specific protocols and reference range information is displayed below.
| Analyte | Current NBT Adult Reference Range | NEW ADULT REFERENCE RANGE FROM 24/04/2023 |
| --- | --- | --- |
| APTT | 21.0 – 33.0 secs | 25-37 secs |
| Clauss Fibrinogen | 1.5 – 4.0 g/L | 2-4 g/L |
| D-Dimer | < 0.50 ug/mL FEU | < 500 ug/L FEU (Age adjusted D-Dimer range) |
For Special Coagulation tests (Thrombophilia, Lupus Anticoagulant and Factor Assays), relevant comments will be added to results as appropriate.
Please note that Paediatric changes have not changed.
Test accreditation
We are updating both our test information pages Test Information and the quality section Pathology Accreditation and Compliance Status with details of assays affected.
All the tests, which were previously accredited by UKAS, will be going under an Extension to Scope process. However, please be assured that the quality of our services will remain the same.
If you have any concerns or queries, please contact us (https://www.nbt.nhs.uk/severn-pathology/pathology-services/haematology/contact-haematology).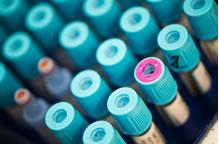 Includes details of sample types, volumes, special precautions, turnaround times & reference ranges.