Infection Sciences Contacts

Clinical Lead Infection Sciences/Consultant in Infection (Medical Microbiology)
Dr Isabel Baker
UK Health Security Agency Regional Head of Operations 
Mr Jon Steer
Infection Sciences Quality Manager
Mrs Debbie Williams
For complaints or to raise any concerns/issues with services provided by the Infection Sciences laboratory please contact via the following:
Email: ISQuality@nbt.nhs.uk
This email can also be used for general enquiries but please note it is not for sample enquiries, e.g. clinical advice or results.
Address: Infection Sciences Laboratory
Pathology Sciences Building
Southmead Hospital
Westbury-on-Trym
Bristol
BS10 5NB
Bacteriology
Head of Bacteriology/Consultant in Infection
Dr Martin Williams
Bacteriology Laboratory Manager
Ms Nicola Childs
Virology
Head of Virology/Consultant Medical Virologist
Dr Matthew Donati
Virology Laboratory Manager
Mr Richard Hopes
Mycology Reference laboratory
Director of MRL/Consultant Clinical Scientist
Dr Elizabeth Johnson
MRL Laboratory Manager
Mr Michael Palmer
Anti-microbial Reference Laboratory
Principal Clinical Scientist
Mr Alan Noel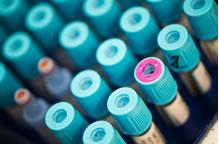 Includes details of sample types, volumes, special precautions, turnaround times & reference ranges.