The laboratory provides specialist services for allergy, autoimmunity and humoral immunodeficiency investigations.
Allergy Investigations
Testing for mixed and specific allergens is offered by the laboratory. Occasionally testing to very unusual allergens will be referred to a National Centre. Clinical history is paramount for allergy investigations to ensure that the correct investigations are performed.
Requests  for investigations of suspected anaesthetic anaphylaxis must include full details of the clinical event including anaesthetic type and the time post event that the sample was taken.
Autoimmunity Investigations
A comprehensive range of autoimmune investigations are provided including ANCA screening and typing, Anti Nuclear Antibody and Extractable Nuclear Antigen typing, Auto-immune liver disease, Anti GBM, ACHR, rheumatoid factor and CCP.
Immunochemistry and Specialist Protein Chemistry
A comprehensive range of Immunochemistry investigations are provided by the department. These include immunoglobulins, IgG subsets, C3/C4, C1 inhibitor, C3 nephritic factor, functional complement studies, serum/urine electrophoresis, paraproteins, and cryoglobulins.
Cellular Immunodeficiency investigations are provided by the Immunophenotyping Laboratory.
Last updated 01/02/2018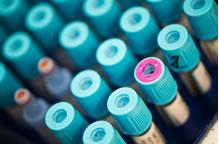 Includes details of sample types, volumes, special precautions, turnaround times & reference ranges.