Adenosine Deaminase in TB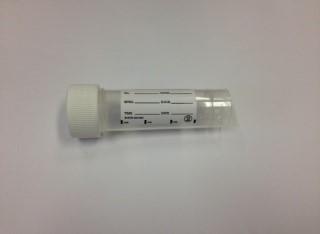 Sample type: Fluid
Test name: Adenosine Deaminase in TB a.k.a. ADA
Condition / Indication: tuberculosis
Special precautions & notes: pleural/ ascitic fluid or other: Send to laboratory immediately.
Reference range: Rarely indicated test. Reference range quoted on report provided by referral laboratory.
Container: Universal (white top)
Ideal volume (mL): 1 mL
Referred outside NBT for analysis? Yes
Discipline: Clinical Biochemistry
Turnaround time: 14 days
Referral location: Purine Research Laboratory, Synnovis, 4th floor North Wing, St Thomas' Hospital, Lambeth Palace Road, London, SE1 7EH
Further information: Store at 4oC or freeze at -20oC until dispatch to referral lab. Activity does fall off at room temp, so next day delivery essential.