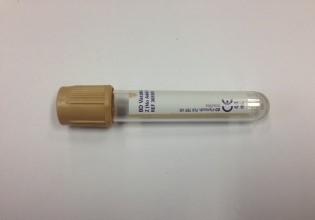 Sample type: Urine - Random
Test name: Amino Acids
Special precautions & notes: Please note plasma is the recommended sample for the investigation of disorders of amino acid metabolism. Urine amino acid analysis is only indicated in the diagnosis of disorders of amino acid transport (cystinuria, lysinuric protein intolerance, Hartnup disease). Please contact laboratory for more information.
Reference range: Qualitative report
Container: Urine plain 5ml (Beige top)
Alternative container: Universal (white top)
Ideal volume (mL): 5 mL
Referred outside NBT for analysis? No
Discipline: Clinical Biochemistry
Section: Biochemical Genetics
Turnaround time: 21 days
Information for Laboratories referring samples for analysis at NBT:
Send by first class post.
Method:
Ion-exchange chromatography.