Patients might be referred by their GP or the Emergency Department for assessment to the Ambulatory Emergency Care area on Gate 31a, Level 0, Brunel Building, Southmead Hospital.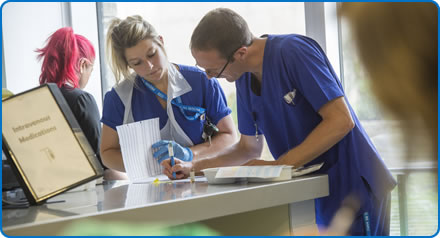 This is a seated assessment area where the patient's story can be detailed, investigations arranged and treatment started if needed.
Some patients will be discharged at this point with a detailed plan for follow-up or outpatient investigations if required. It is here that other patients will see a medical Consultant.
Contact Acute Medical Unit
Acute Medical Unit (AMU)
Gate 31b and 31a
Level 0
Emergency Department
Brunel building
Southmead Hospital
BS10 5NB
Telephone: 0117 4144500 
or: 0117 4144501
Fax: 0117 4149486