Neurology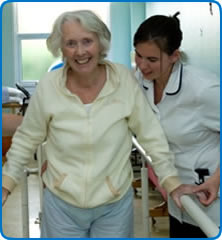 The North Bristol NHS Trust Neurology department provides services to the whole of Bristol for adults with neurological problems.
We have Neurology clinics at Southmead Hospital Bristol, Bristol Royal Infirmary and Bristol Eye Hospital as well as an outreach service to Weston General Hospital.
The Institute of Clinical Neurosciences (ICN) is based at Southmead Hospital Bristol. Its Chairman is Professor Scolding, Burden Professor of Clinical Neurosciences.
The ICN is a confederation of groups and individuals working at a number of hospitals that is responsible for promoting and coordinating clinical research.
An active programme of research in clinical neuroscience is conducted both at North BRistol NHS Trust and at the University of Bristol.
An overview of clinical research, and the disorders currently under study can be found on the ICN website.
For further information, download patient information leaflets:
I cannot speak more highly of the care, dedication and exceptional level of expertise I experienced from all members of staff during my 4 night stay.
Take Part in Research
Speak to the person treating you to see if there is a research trial or study suitable for you.