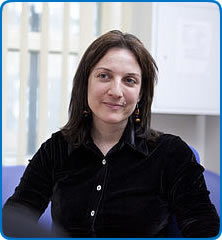 Plastic Surgery, at North Bristol NHS Trust, is based at Southmead Hospital Bristol, we are a leading tertiary referral centre for all aspects of plastic surgery.
Treatments cover a wide range of congenital and acquired conditions.
The work of the Department also covers:
Skin cancer
Hand surgery
Lower limb trauma
Breast reconstruction
Head and neck malignancy
Soft tissue sarcoma
Laser therapy
Patients who attend the Department, if required, may also gain support from Outlook, a psychological support service.
We also hold daily plastic surgery trauma and burns clinics, for adults.
The Department works in close liaison with other departments, particularly dermatology, breast surgery, head and neck and neurosurgery, gynaecology oncology, where necessary to ensure patients obtain a comprehensive service.
The Department also holds plastic surgery outpatient clinics at:
Cossham Hospital
The Royal United Hospital Bath
Gloucester Royal Hospitals
Yeovil Foundation Trust
University Hospital of Bristol
Yate Health Centre
Patients are usually refereed to the Plastic Surgery Department via 1 of the routes outlined below:
Referral from their General Practitioner if they meet the differing criteria.
As an emergency admission from the Accident & Emergency Department
A referral to the Plastic Surgery Trauma Clinic.
A consultant referral from another speciality, this can involve an outpatient referral or a hospital transfer.
The Department is the second largest Plastic Surgery Department in the country and treats a wide range of complex plastic surgery conditions.
The Plastic Surgery consultants, as well as being general plastic surgeons, also have further expertise. This ensures patients have access to a high level of service. This may also result in patients transfer from 1 consultant to another, ensuring access to that expertise.
Adult Outpatient Clinics and Dressing Clinics are held by all Consultant Plastic Surgeons within the Plastic Dressing Clinic.
Specialist adult and congenital hand clinics, pigmented lesion clinics, burns clinics and breast reconstruction clinics are also undertaken.
For further information please download patient information leaflet:
Contact Plastic Surgery
Contact the Plastic Surgery Registrar on call via the switchboard
Telephone: 0117 9505050