NICU Facilities
NICU Facilities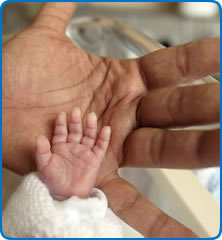 At Southmead Hospital NICU we are proud of our extensive facilities available for family use. 
Our unit philosophy is to provide a high standard of family-centred care from admission to discharge, with mutual respect and open communication promoted at all times. We offer comprehensive educational support to both our medical and nursing staff to maintain the highest quality of care with a strong evidence base
We have a large multi-purpose room central to the unit which provides an environment for parent craft such as baby massage, bathing and resuscitation skills. Access to information resources and an IT kiosk are provided for your use. This room also has oxygen and air ports, providing a safe environment away from the busy clinical nursery rooms for planned parent and baby interaction sessions, expressing or breast feeding.
We have a parent coffee room with television, sofas and food preparation facilities. We also have a private enclosed garden/outdoor dining area and a play room specific for supervised sibling use.
Here at Southmead NICU we are able to offer a range of accommodation for the parents of babies in our care. We have 4 single rooms and a double room for the use of parents who live outside the Bristol area.  We also offer parents the opportunity to 'room in' with their new baby prior to discharge home.  We have 3 double bedrooms directly on the unit so you can ease yourselves into parenthood by spending a few nights alone with your baby, knowing staff are close by to support you. Bathroom facilities exist with both shower and bath.
New to our unit is the Acorn Suite providing on-suite accommodation with private living area, providing the flexibility to meet any wishes a family may have in spending quality time with their sick baby.
For further information, download patient information leaflets: