BrAMS combines top class clinical services with cutting edge research. Donations can be made to support BrAMS through Southmead Hospital Charity with all funds going directly to the provision of clinical research and facilities at the BrAMS centre and our own laboratory research based at Southmead Hospital Bristol.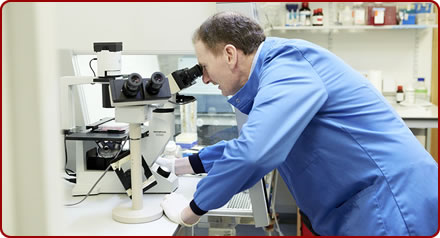 Stem cell research offers the potential for exciting developments in many areas of medicine, including the treatment of multiple sclerosis (MS). Professor Neil Scolding and the MS and Stem Cell Research Group at the Burden Institute centre its activity on understanding the cell biology of multiple sclerosis, focusing on the repair of the nervous system through stem cell therapy to prevent nerve fibre loss and to help repair damage. Pioneering research undertaken by the unit investigates how treatment with bone marrow stem cells might be beneficial to people with MS and this may eventually lead to new treatments.
"We firmly believe that bone marrow cells could have a valuable therapeutic impact in Multiple Sclerosis, and both our clinical trial work and our laboratory research are geared towards exploring, developing and maximising this effect - which we hope in the future will also apply to other neurodegenerative diseases." Professor Neil Scolding, Burden Professor of Clinical Neurosciences.
The BrAMS unit also participates in many ongoing international and national multicentre clinical studies, testing drugs to see whether they should be approved for wider use in the general population for those with MS.
These also provide a vital source of revenue for the unit, funding many key posts. We are fortunate that BrAMS has earned a reputation as a centre of excellence for the coordination of MS clinical trails.
"Through our own clinical research projects, including neurophysiological, MRI brain and spinal cord imaging and cogitative studies we hope to provide important data to allow future treatment studies for those with progressive disease. As a group, we fell that patients with both Primary and Secondary Progressive MS have largely been neglected by clinical trials in the past largely due to the lack of such measures." Dr David Cottrell, Consultant Neurologist, BrAMS centre.
BrAMS is looking for funding to support both a post doctoral research assistant to work with Professor Scolding to explore our work into stem cells further and a research registrar to coordinate the medical examination of patients and individual programme trails and hold weekly MS and trial clinics.
Just £3 a month, 10p a day will make a real and lasting difference to the future of multiple sclerosis.
Thank you so much for your support.
Contact BrAMS
BrAMS
Southmead Hospital
Southmead Road
Westbury-on-Trym
Bristol
BS10 5NB
Telephone: 0117 4148232
MS Nurse Advice Line
Telephone: 0117 4148288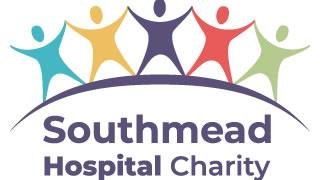 Support BrAMS through Southmead Hospital Charity.