The following information is divided into three sections:
MS Nurses Telephone Hotline
Appointment queries and cancellations
Help with other types of calls
MS Nurses Telephone Hotline
The MS nurses receive a high level of telephone calls and emails which can be very challenging with the current resource we have.
This information will help you to reach out when needed but also direct you to help that can be answered by alternative sources. When you have a query, please can you take time to read this page first.
Who can use the MS Nurses hotline?
The service is available to people who have a diagnosis of Multiple Sclerosis and are under the care of a neurologist at North Bristol Trust.
With your permission, your relatives may also call on your behalf. There are some confidential issues which can only be discussed with you (the person with MS).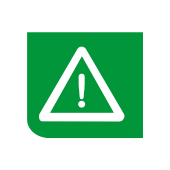 Your own doctor or other healthcare professionals can also access the hotline.
The hotline is NOT an emergency service. If you require urgent medical help, you must contact your GP surgery, call 111 or attend your local Emergency Department.
The hotline is an automated service which will direct you to the most appropriate person.
When should I call the hotline?
Relapse
You suspect that you are having symptoms suggestive of a relapse of your MS, and it hasn't improved after 48 hours.
Prior to calling the hotline, please see your GP to exclude active infection. Tests required are a blood test; (FBC U+E LFT CRP) and urine sample (MSU).
Please either call on 0117 414 8288 or email msspecialistnurses@nbt.nhs.uk and we will triage you over the telephone then book you into a relapse clinic if required.
For more information on what a relapse is, visit: www.mstrust.org.uk/about-ms/mssymptoms-and-relapses/managingrelapses
Medication side effects
If you need advice about MS medications or are experiencing side effects which you feel may be caused by medication prescribed by the MS team.
For further information regarding treatments, visit: www.mstrust.org.uk/about-ms/ms-treatments
Symptom management
If you have concerns about your MS symptoms or the management of your MS that need to be addressed before your next appointment.
What happens when you leave a message?
Calls and emails will be triaged and answered in order of priority. We aim to respond to messages left within 3 working days.
Please note that the MS nursing team do not work weekends or bank holidays, so responses may be delayed at these times.
You may receive a telephone call or email back or alternatively you may receive an appointment to see a nurse
or doctor in the clinic.
Please note that the MS nurses can only allocate approximately 10 - 15 minutes per call, so if you require a
longer discussion then you will need to have a review in a clinic. The nurse will advise you of this when you call.
How can you help us to respond to you?
When leaving either a telephone message or email please include the following information:
Your full name
NHS number or date of birth
A telephone number for us to contact you on
Brief description of why you are calling or emailing
Please refrain from leaving multiple messages as this can cause an increase in workload and confusion amongst staff. If after 72 hours, you have not heard from us then please do make another call to the hotline.
If you are expecting a call back from us, please where possible keep your telephone handy to take our call as we are unable to make multiple attempts to call you back.
Due to the UK General Data Protection Regulation (UK GDPR), the MS nurses will not leave any detailed messages on your answerphone, other than to say that they have called.
Appointment queries and cancellations
We realise that at times your appointments with your healthcare team need to be changed.
Changing appointments on the day
If you are unwell or have an emergency reason why you cannot attend your scheduled appointment on the day then please call the Brain Centre reception team on 0117 414 8232.
Leave your name, NHS number /date of birth and details of who you were seeing (if known) and the receptionist will call you back.
Changing appointments in advance
If you realise that you need to reschedule your consultant appointment before the date of your appointment or have a query about your appointment, please contact the Outpatients Bookings team on 0300 555 0103.
On the occasions where they're unable to help, please contact your consultant's secretary. Their details can be found on your clinic letters. The MS Nurses are unable to change consultant appointments.
Help with other types of calls
Disease Modifying Therapy (DMT) queries
If you have made a choice about your DMT that has been offered at a clinic appointment or have a query about your repeat prescription for this type of treatment, please call the DMT secretary on 0117 414 8245 or email DMTSecretary@nbt.nhs.uk allowing 6 weeks for your repeat DMT prescription to be generated.
Please note we are having ongoing issues with the deliveries of DMT medications. This is due to pressures throughout the process involved in you receiving your medication. We do ask that you initially contact your home care delivery in the first instance to chase your delivery and allow 4 - 6 weeks for repeat prescriptions.
If you feel that you are experiencing potential side effects from your DMT, please either telephone the MS nurses on 0117 414 8288 or email mspecialistnurses@nbt.nhs.uk
General medical queries
If not directly related to Multiple Sclerosis or the treatments we have suggested, please contact your GP in the first instance for advice.
If you feel your symptoms constitute a medical emergency, please contact 111 or attend your local Emergency
Department.
If you want further general advice about your MS then please refer to:
Multiple Sclerosis Trust
Multiple Sclerosis Society
Freephone helpline: 0808 800 8000
Blood results
Please note we no longer have the capacity to contact you regarding your blood test results. Please do not take it as a cause for concern if we don't respond to these requests. We will contact you if we have concerns regarding results.
Should you require this information please sign up to Patient Access: www.patientaccess.com/ or discuss further with your GP practice.
Complaints
Please call:
How to contact us
Brunel building
Southmead Hospital
Westbury-on-trym
Bristol
BS10 5NB
For relapse, symptom or medication queries
For nurse appointments
If you or the individual you are caring for need support reading this leaflet please ask a member of staff for advice.
If you're an overseas visitor, you may need to pay for your treatment or you could face fraud or bribery
charges, so please contact the overseas office: Tel: 0117 414 3764 Email: overseas.patients@nbt.nhs.uk