A vital branch of our Acute Care Department, our Anaesthetics Team deliver national and international multi-centre studies in Anaesthetics and related specialities, working to advance the care that we give to our patients.
At North Bristol NHS Trust, we provide safe Anaesthesia and expert Perioperative Care for around 100 surgical procedures a day. We are a regional specialist centre for major trauma, neurosurgery, renal transplant, vascular surgery, urology, plastic & burns. Our research focus on: 
Improving outcomes for patients undergoing emergency surgery

Improving outcomes for older surgical patients with multiple co-morbidities

Understanding for which patients regional anaesthesia help to improve outcomes
 We run one of the largest preoperative assessment units in the UK and offer preoperative fitness assessment via Cardiopulmonary Exercise Testing (CPET), evidence-based prehabilitation advice and access to research which aims to improve perioperative outcomes.
Please speak to the person treating you to find out if there is a research study that may be able to help you.
Current Studies:
PQIP
Perioperative Quality Improvement Programme: Patient Study
Over ten million operations take place in the UK NHS every year. The number of patients which are at high risk of adverse postoperative outcomes has grown substantially in recent years: this is attributable to a combination of an ageing population, the increased numbers of surgical options available for previously untreatable conditions, and the increasing numbers of patient presenting surgery with multiple comorbidities. Estimate of inpatient mortality after non-cardiac surgery range between 1.5 and 3.6% depending on the type of surgery and patient related risks. Major or prolonged postoperative morbidity occur in up to 15% of patients, and is associated with reduced long-term survival and worse health-related quality of life; this signal has been consistently demonstrated across different types of surgery, patient and healthcare systems.
This study will gather and analyse patient data for the newly established National Perioperative Quality Improvement Programme. PQIP will measure complications and outcomes from the patient perspective after major surgery. Patients will be approached at random, in participating hospitals, to give consent to have their data collected and used for research. The data collected will include information about patients, the surgery that they undergo, and the care that they receive.
The study aim is to comprehensively measure, report and improve risk-adjusted outcome from major surgery in the United Kingdom.
Chief Investigator – Professor SR Moonesinghe
Principal Investigator – Sarah Martindale
eFONA: Cognitive barriers in emergency front of neck airway study
As anaesthetists, one of our primary roles is maintaining the patient's airway during anaesthesia. Very rarely (1/50,000 anaesthetics) an anaesthetist is unable to either insert one of these tubes or provide oxygen to the patient in any other way which may result in brain damage due to harmfully low oxygen levels (hypoxia) or death. The solution to these situations, involves accessing the airway through an incision in the front of the neck (emergency Front of Neck Airway).
All anaesthetists are taught the practical steps involved, and the procedure itself is relatively easy to perform. Delay in making this decision is often the most common problem, yet very little research has been done examining the actual decision making required to perform this life saving procedure.
The aims of this study are to:
Understand the thought process undergone by professionals needing to perform this task

Identify reasons for any delay in making this decision
An experienced psychologist will carry out confidential semi-structured interviews with individuals whom have performed or attempted this emergency procedure within the past 2 years. It is hoped that the reasons why anaesthetists are reluctant to make this lifesaving decision could be elucidated. In doing so, these factors could be addressed in education and training of the workforce with the ultimate intention of making airway management and therefore anaesthesia safer for all patients.
Project Details
Principal Investigator: Dr Lawrence Kidd
Planned End Date: 01/05/2022
Local Ref: 4675
Paused Studies:
Perioperative Quality Improvement Programme (PQIP)
PQIP will measure complications after major planned surgery and seek to improve these outcomes through feedback of data to clinicians. A REC/CAG application for the PQIP Database has already received a favourable opinion. This analysis will answer important research questions about variation in quality of care in major surgery. We expect that this substantial collaborative work will lead to valuable insights regarding the ways in which hospitals use data to drive improvements in care.
Project Details
Principal Investigator: Mrs Sarah Martindale
Planned End Date: 31/10/2023
Local Ref: 3952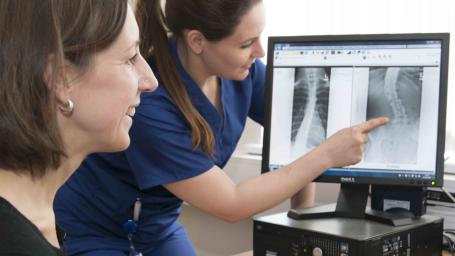 Become one of the thousands of people taking part in research every day within the NHS.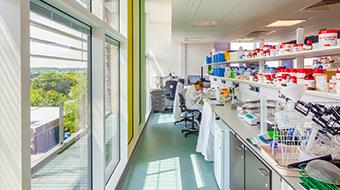 Find out more about our research and how we're working to improve patient care.
Contact Research
Research & Development
North Bristol NHS Trust
Level 3, Learning & Research building
Southmead Hospital
Westbury-on-Trym
Bristol, BS10 5NB

Telephone: 0117 4149330
Email: research@nbt.nhs.uk