The Research office is located within the Learning & Research building here at Southmead Hospital.
Just a stone's throw away from the Brunel building where most of our patients are treated, Learning & Research is home to an array of facilities that provide medical and healthcare training, teaching accommodation and dedicated study space, as well as a full suite of research facilities.
The building was completed in 2014, alongside the redevelopment of Southmead Hospital, and features sleek interior spaces and a vibrant external design by Avanti Architects. This purpose-built facility represents the Trust's ongoing commitment to research and is shared between NBT staff and the medical students of Bristol University.
Alongside our office base in Learning & Research, we also manage the adjacent Clinical Research Centre. If you're taking part in one of our research studies, one of our staff may direct you there as a part of your visit. Our Clinical Research Centre enables us to:
Look after our research participants in a tranquil and calm environment outside of the main building.

Bring together researchers from all disciplines from across the Trust, enabling them to work more closely and share best practices.

Develop the next generation of registered nurses and allied health professionals.

Give our research participants the best possible experience of taking part in a research study at the same time being given additional advice and support about their diagnosis.
Our team strives to be welcoming, friendly and offer the best possible experience of taking part in research. We look forward to your visit.
Maps and Guides
If you are interested in where to find us, you may wish to download a copy of our site map. The Learning & Research Centre is marked in brown, located within the Science Quarter to the west of the Site Entrance.
You can also find us marked on the interactive map below:
Travel Information
On-site parking is available from £3.50 for the first two hours. Blue Badge holders park free.
For those arriving by bike, many cycle racks can be found dotted around the complex, with several located directly outside of the Learning & Research Centre.
A wide selection of buses also service the site, notably First Bus (10, 11, 17, 24, 76, Y6), Stagecoach (13) and Bristol Community Transport (505, 506).
Please book taxis for drop-off and pick-up to: Learning & Research, Southmead Hospital, Westbury-on-Trym, Bristol, BS10 5NB.
Further travel information can be found by visiting the Our Hospitals page of our website.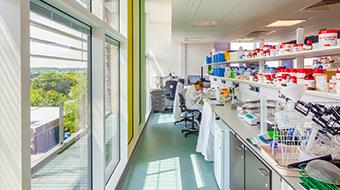 Find out more about our research and how we're working to improve patient care.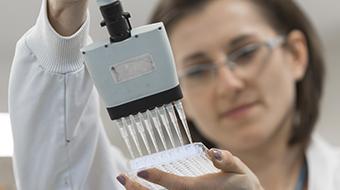 Explore the ground-breaking research currently taking place at North Bristol NHS Trust.
Contact Research
Research & Development
North Bristol NHS Trust
Level 3, Learning & Research building
Southmead Hospital
Westbury-on-Trym
Bristol, BS10 5NB

Telephone: 0117 4149330
Email: research@nbt.nhs.uk