Everyone involved in research is responsible for knowing and following the law and principles of good practice relating to ethics, science, information, health and safety and finance.
All those involved in research also have a duty to ensure that they and those they manage are appropriately qualified, both by education and experience, for the role they play in relation to any research. They must be aware of, and have ready access to, sources of information and support in undertaking that role.
All information regarding the laws and principles of good research practice can be found in the UK Policy Framework for Health & Social Care.
Chief Investigators (CI) & Principal Investigators (PI)
The CI takes overall responsibility for the design, conduct and reporting of a project whether at one site, or a number of sites. Where research is only taking place at one site, the CI and PI will be one and the same person. In a multi-centre project, the PI will be responsible for one site. The CI and PI are responsible for:
Developing scientifically sound and ethical proposals.

Submitting design for independent expert (peer) review.

Submitting for independent ethical review.

Conducting the project to the agreed protocol in accordance with laws and good practice.

Preparing and providing information to participants and safeguarding the safety, rights, dignity and well-being of participants.

Developing preparing and submitting amendments to research protocol, practice or other documentation.

Arranging to make findings and data accessible.

Keeping Research & Innovation up-to-date on progress and any issues of concern.

Feeding back results to participants.

Ensuring delegation of duties by experienced staff are signed off on the trial delegation log and that staff members are competent in the duties/responsibilities expected by them.

Current GCP and CV must be signed and dated.
Researchers & Research Nurses
Other clinicians and research nurses may be delegated responsibilities for the day-to-day conduct of the research and are responsible for:
Ensuring research follows the current version of the approved protocol.

Helping the CI or PI to ensure that participants receive appropriate care while involved in research.

Reporting any adverse drug reactions or adverse events.

Safeguarding the safety, rights, dignity and wellbeing of participants.

Protecting the integrity and confidentiality of records and data.

Reporting any suspected failings or misconduct through appropriate systems.
NHS Trusts & Healthcare Providers
NHS Trusts and other health and social care organisations are responsible for the care of their participants, service users and carers taking part in research. They remain liable for the quality of their care and for their duty towards anyone who may be harmed by a project. Their responsibilities include:
Arranging for an appropriate person to give permission for research involving their participants, service users, carers or staff, before the research starts.

Ensuring research is conducted to the standards set out in the research governance framework.

Ensuring evidence of ethical review before recruitment.

Ensuring evidence of regulatory approval for clinical trials of drugs or devices.

Retaining responsibility for care of participants to whom they have a duty.

Ensuring there is a valid insurance and indemnity certificate.
The Sponsor
The sponsor is responsible for securing the arrangements to initiate, manage and finance a project including ensuring that:
Everything is in place for the research to begin.

The research protocol, research team and environment have passed appropriate quality assurance measures.

Ethical approval is in place.

All approvals are in place for a clinical trial involving medicines or devices.

Standard Operating Procedures (SOPs) are in place for conducting the project, monitoring and prompt reporting of adverse events or reactions.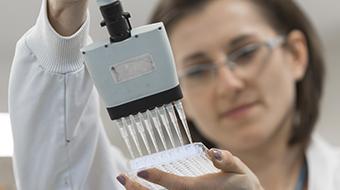 Explore the ground-breaking research currently taking place at North Bristol NHS Trust.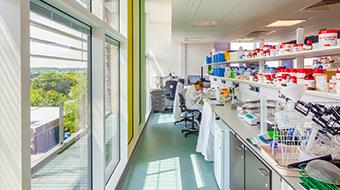 Find out more about our research and how we're working to improve patient care.
Contact Research
Research & Development
North Bristol NHS Trust
Level 3, Learning & Research building
Southmead Hospital
Westbury-on-Trym
Bristol, BS10 5NB

Telephone: 0117 4149330
Email: research@nbt.nhs.uk