Having delivered clinical excellence and research innovation working collaboratively with both drug and device companies, the North Bristol NHS Trust urology department now delivers the clinical service for the whole Bristol area increasing both our clinical and research potential.
The department has an enviable position focussing world leading clinicians, dedicated research staff and a patient population invested in the development of future treatment options.
Please speak to the person treating you to find out if there is a research study that may be able to help you.
Current Studies:
CoV-LUTS
Lower urinary tract infection with SARS COV2 infection.
It is increasingly recognised that non-respiratory problems can appear as damage in other organs/tissues due to COVID-19. Later on in the pandemic, small studies reported patients with SARS-CoV-2 infection develop new lower urinary tract symptoms (LUTS). More research is required to understand the short and long-term effects of COVID-19 on LUT function.
In the elderly, LUTS and incontinence are also associated with other health problems and are often the reason for needing residential or nursing home care. So, early detection of these patients and proactively treating symptoms, would have an enormous benefit. The objective is to conduct long-term studies in hospitalized patients who have received a diagnosis of COVID-19 compared with a control cohort with no history or current SARS-CoV-2 infection. The study uses validated questionnaires at baseline and after six months, to measure symptoms of LUTS.
Project Details
Principal Investigator: Nikki Cotterill
Planned End Date: 01/03/2023
Local Ref: 5052
CRANK-P
Increasing physical activity levels using e-bikes to enhance prostate cancer survival – a randomised pilot study
Exercise has been identified as having numerous health benefits in cancer survivors, specifically among prostate cancer survivors, leading to improvements in quality of life and physical function.
The National Institute of Health Research in the UK and the European Association of Urology (EAU) now recommend that all men diagnosed with prostate cancer participate in supervised exercise training as part of standard treatment. However, delivering supervised exercise programs is rarely achievable in clinical care due to time constraints and training.
Exercise uptake amongst cancer survivors remains low throughout their cancer journey, therefore finding new and accessible ways to increase physical activity for this population is a priority. Electrically assisted bicycles (e-bikes) have been highlighted as a way to increase physical activity enough to achieve significant health outcomes, providing electrical assistance only when the rider is pedalling, through sensors which detect pedalling speed and force. There is also the added benefit of being more environmentally friendly than cars. This study aims to determine if we can recruit individuals to e-cycling from oncology clinics and if so, when in the treatment pathway is most appropriate to offer men an e-cycling intervention.
Project Details
Principal Investigator: Jonathan Aning 
Recruitment End Date: 30/09/22
Local Ref: 5166
PAIR 1
A Retrospective study for prostate cancer diagnosis support
Prostate cancer is the most common cancer among men in the UK. It is estimated that 120,000 men go through diagnosis, 47,000 are diagnosed with prostate cancer, and 11,000 die from the disease each year. Magnetic resonance imaging (MRI) scans have recently been introduced to help reduce biopsy rates and improve detection of clinically significant cancer that requires treatment. The interpretation of prostate MRI scans needs proper training and experience.
Prostate cancer is being missed or found late, even with the new MRI pathway. Given the importance of the role of MRI in diagnosis, accurate reporting is crucial in the multidisciplinary management of prostate cancer. There is a growing interest in the potential to apply artificial intelligence (AI) computer software to improve and streamline the process.
Lucida Medical has developed AI software called Prostate Intelligence, Pi™, to support prostate cancer diagnosis. Preliminary results suggest that this prototype performs well compared to radiologists and alternative AI systems. This should help low-risk patients avoid unnecessary biopsies (and the related possible complications), and detect significant cancers with equal or better performance than world-leading hospitals. Consequently, it could reduce healthcare inequality, reduce the burden on the NHS, and give patients confident early diagnosis.
Project Details
Principal Investigator: Jonathan Aning
Recruitment End Date: September 2022
Local Ref: 5085
3D Modelling
Virtual 3D modelling for improved surgical planning of robotic assisted partial nephrectomy
Surgery is the mainstay treatment for abdominal cancer, resulting in over 50,000 surgeries annually in the UK, with 10% of those being for kidney cancer. Preoperative surgery planning decisions are made by radiologists and surgeons upon viewing CT (Computed Tomography) and MRI (Magnetic Resonance Imaging) scans.
The challenge is to mentally reconstruct the patient's 3D anatomy from these 2D image slices, including tumour location and its relationship to nearby structures such as critical vessels. This process is time consuming and difficult, often resulting in human error and suboptimal decision-making.
Better surgical planning tools are essential to improve patient outcome and reduce the cost. To address this, dedicated software has transformed the 2D images into 3D images. The main research question to be addressed in the present study is, whether surgical planning using virtual 3D modelling (Innersight 3D) , improves the outcome and cost-effectiveness of surgery with many potential benefits for patients and surgeons.
The study will compare current surgical planning method to planning with the addition of virtual 3D models in randomised patient groups.
Project Details
Principal Investigator: Ahmed Mahrous
Recruitment End Date: December 2023
Local Ref: 5212
PPHSAT
Background
Pelvic health or pelvic floor symptoms during pregnancy or after childbirth are more common than often recognised. Research evidence suggests that about one in three women will experience some form of urinary incontinence after childbirth, one in ten faecal incontinence, and one in 12 pelvic organ prolapse. More than two-thirds of women with postpartum urinary incontinence and more than a third of women with faecal incontinence will still report it 12 years later. Several studies suggest that pelvic floor dysfunction is significantly under-reported due to embarrassment, self-consciousness, or a belief that it is 'normal' after pregnancy. The impact on women's lives can be devastating, affecting affect women's ability to work, their sexual and social relationships, and post-natal mental health.
What is the aim?
To develop a new questionnaire to help identify symptoms that affect pelvic health during pregnancy or postpartum. This is to empower women to self-report and monitor symptoms affecting the bladder, bowel and vagina, such as incontinence, and prolapse issues.
Asking women to routinely complete this questionnaire at key times during pregnancy is expected to raise awareness and identification of these symptoms, and improve referrals to specialist services for treatment when needed.
What will the PPHSAT project do?
The questionnaire will be developed according to a rigorous process, involving consultations with women and healthcare professionals, before being quantitatively tested in the maternity pathway.
There will be three main sub-studies:
Exploratory interviews with perinatal women to understand their experiences of pelvic health issues, and expectations of care. This is alongside consultations with healthcare professionals and the public, to understand their views on what the content of the tool should be.

Interviews with perinatal women to user test and refine the resulting tool.

Quantitative testing of the final tool to understand how well it performs in practice in the maternity pathway
How is the study funded?
This study is funded by NHS England & Improvement as part of the national Maternity Transformation programme.
Project Details
Co-chief investigator: Dr Alan Uren, North Bristol NHS Trust
Co-chief investigator: Prof Nikki Cotterill, University of the West of England
Planned end date: 20/03/2024
PriMUS
Many men, particularly those who are older are experiencing problems passing urine. They may need to pass urine more frequently than usual, find their sleep interrupted by having to go to the toilet during the night, slower urine flow rate or even a loss of bladder control. These problems are grouped into what we call Lower Urinary Tract Symptoms (LUTS), which can be particularly unpleasant for men, impacting on their work and social life, and usually prompting a visit to the GP for treatment.
GPs have no easy way of identifying common causes of LUTS, or the best options to relieve symptoms. This means that men are usually referred to hospital for specialist urology tests, and often have treatment that could have been given out by the GP, such as medication and lifestyle changes.
The aims of the PriMUS study is to create a 'decision aid' to help GPs find out the most likely cause of patients' urinary symptoms, so that together they can choose the best management. The decision aid will be a programme on a computer, where the GP will enter patient information and test results. The software will then display the most likely cause of symptoms and suggested management options.
In order to create the decision aid, we need all men taking part to have simple index tests, as well as a more invasive test called 'urodynamics', which is the gold standard test to determine the cause of urinary symptoms. We can then work out how the less invasive tests above relate to results from urodynamics, so that in the future only the less invasive tests are needed.
We believe that this will have many benefits such as getting to the right treatment sooner, avoiding unnecessary hospital visits, and getting those who need to be treated by a specialist there more quickly.
Project Details
Principal Investigator: Prof Marcus Drake
Planned End Date: 30/11/2021
Local Ref: 4131
NeuroSAFE PROOF
Localised prostate cancer is common but can usually be cured with surgery, however, this often leads to a loss of erections and urinary incontinence due to nerve damage. Nerve sparing, where the outer layers of the prostate are peeled off, increases post-operative potency, but increases the risk of cancer being left behind and the need for radiotherapy, which renders the men impotent, even if they had nerve sparing surgery. A new technique called NeuroSAFE has been developed to promote nerve sparing without compromising cancer control. With the NeuroSAFE technique, during surgery, a pathologist examines the prostate near the nerves to check for exposed cancer. If cancer is found, the nerve tissue is removed so the recurrence risk is similar to when cancer cells are not exposed.
This study will compare NeuroSAFE with current UK practice (non- NeuroSAFE, where nerve sparing is based on an MRI scan and biopsy results and clinical examination before the operation, rather than an examination by a pathologist during the operation). Men will be randomly allocated, to either NeuroSAFE or robotic prostatectomy without NeuroSAFE. The main measure of effectiveness will be the proportion of men who have erections and cancer control at 1 year post surgery. We will also evaluate quality of life, including patient recorded outcome measures and analyse the cost/benefit of the procedure.
This study is needed because we are treating larger and more aggressive cancers. Information about nerve sparing is based on limited evidence from studies where the risk of treatment failure is lower. Adoption of nerve sparing without scientific evaluation puts UK men at risk of disease recurrence and extra treatment.
Project Details
Principal Investigator: Prof Rajendra AR Persad
Planned End Date: 31/07/2022
Local Ref: 4320
PROTEUS
Outcomes in patients with high-risk prostate cancer who undergo radical prostatectomy (surgery which aims to remove the whole prostate, and the cancer cells inside it) as a primary therapy have not significantly improved with time. Early prostate cancer is highly responsive to hormonal blockade. Therefore, androgen (a steroid hormone) blockade prior to and after prostate surgery could decrease tumour burden, increase the likelihood of complete resection and improve objective outcomes such as metastasis-free survival (MFS – time without the cancer spreading) and overall survival (OS).
The purpose of this study is to determine whether 6 months of treatment with apalutamide (an antagonist of the androgen receptor), with or without abiraterone acetate and prednisone (AAP), and in combination with androgen deprivation therapy (ADT), improves the pathological complete response rate and MFS rates in patients with high risk localised prostate cancer that are indicated to undergo a radical prostatectomy, compared to patients receiving ADT and a placebo.
The study will consist of a screening period of up to 35 days, after which participants will be randomised (randomly selected) to receive either apalutamide (with or without AAP) and ADT or receive ADT and a placebo. Participants will then receive 6 months of treatment in 28 day treatment cycles, before undergoing a radical prostatectomy. They will then receive a further 6 months of treatment. Following the treatment phase, participants will enter a post treatment phase in which they will be followed up until death, the cancer spreads, they withdraw from the study or they are lost to follow-up.
Project Details
Principal Investigator: Mr Jonathan Aning
Planned End Date: 02/05/2023
Local Ref: 4398
PURSUIT
The Proper Understanding of Recurrent Stress Urinary Incontinence Treatment (PURSUIT) study is a trial of endoscopic versus surgical treatment for women.
Primary Stress Urinary Incontinence (SUI) affects 16-35% of women. It can arise due to abnormal urethral mobility ('hypermobility') after pregnancy.
NICE recommends pelvic floor muscle training and, if this fails, surgery is an option. At least 6% of women have persisting or recurrent SUI (rSUI) after surgery, which may reflect persistent hypermobility or emergence of sphincter deficiency. rSUI affects quality of life, ability to work, and has substantial cost impact. Up to 17% of women undergo a second operation for SUI within 10 years.
The James Lind Alliance, a group of healthcare professionals and patients, identified rSUI as a top 10 research priority in urinary incontinence. Women with rSUI commonly express desire to return to normal life, but they also wish to minimise the severity of surgery or complications.
Project Details
Principal Investigator: Mr Hashim Hashim
Planned End Date: 31/03/2025
Local Ref: 4404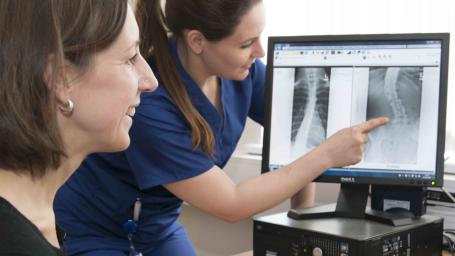 Become one of the thousands of people taking part in research every day within the NHS.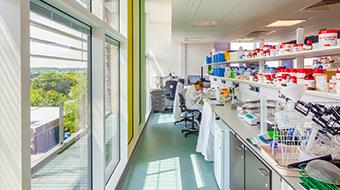 Find out more about our research and how we're working to improve patient care.
Contact Research
Research & Development
North Bristol NHS Trust
Level 3, Learning & Research building
Southmead Hospital
Westbury-on-Trym
Bristol, BS10 5NB

Telephone: 0117 4149330
Email: research@nbt.nhs.uk