A vital branch of our Acute Care Department, the Intensive Care Clinical Research Team deliver national and international multi-centre studies in Intensive Care Medicine and related specialities, working to advance the care that we give to our patients.
The team also work closely with colleagues across the Trust and beyond to develop new and innovative research ideas that test new treatments especially in the fields of major trauma and neurosciences.
Please speak to the person treating you to find out if there is a research study that may be able to help you.
Current Studies:
UK-ROX
Each year, around 184,000 patients are admitted to NHS intensive care units (ICUs) and over 30% require help with their breathing using a ventilator (breathing machine). Giving oxygen through the ventilator is an essential part of this treatment. However, we do not know how much oxygen should be given to patients to optimise their recovery. Both too much, and too little, oxygen may cause harm. The concentration of oxygen given through the ventilator is adjusted according to how much oxygen can be detected in a patient's blood, known as 'oxygen saturation'. Some studies have shown that in unwell hospitalised patients, having a lower, rather than higher, oxygen saturation may more be beneficial.
We therefore intend to conduct a large clinical trial to find out whether using a lower oxygen target (conservative oxygen therapy) to guide oxygen treatment might lead to better outcomes for patients when compared with the approach currently used in NHS ICUs (usual oxygen therapy). The study will include 16,500 patients from 100 UK NHS ICUs. Patients will be randomly assigned to either the conservative oxygen therapy or usual oxygen therapy group. We will follow all patients up to 90 days later by 'linking' study data with routinely collected national records. We will find out if conservative oxygen therapy was more effective than usual oxygen therapy by comparing the number of patients alive in each group at 90 days.
Patient recruitment will start in May 2021 and end in 2023. Results will have a large and immediate impact on ICU clinical practice and on patient outcomes throughout the NHS. Data from the 16,500 patients in this study will also contribute to a larger global study of 40,000 patients. The global study will answer similar questions about oxygen therapy in ICU patients but from an international perspective.
Project Details
Principal Investigator: Dr Matt Thomas
Planned End Date: 31/01/2023
Local Ref: 5028
Statins for Improving Organ Outcome in Transplantation (SIGNET)
We wish to investigate whether giving deceased organ donors a single dose of the commonly prescribed drug, Simvastatin, is beneficial for transplant recipients.
All donated organs have suffered some damage. As the brain dies chemicals are released which cause an "inflammation" of the body. Measurements of this "inflammation" link to how well the organs function after transplant.  We know that statins have many benefits, including dampening down inflammation in the body and individual organs. 
Doctors in Finland linked this information in a clinical study. Organ donors, donating their heart, were randomised to receive a statin. The recipients who received a heart from a donor who had statins had less heart damage.  This was a small study but there was a small benefit for lung and liver recipients and no disadvantage in receiving any organ from a donor who had received the drug.   
A significant number of organs offered for transplant are not used; for the heart, this figure is about 75%.  The reason for being so selective is that poor function of the donor heart in the recipient is the most common cause of death after a transplant. Any step in the donor which might improve the transplanted heart, or other organ, could have a major benefit to the recipient.
We plan to enrol 650 adult brain dead donors across the UK per year in a randomised controlled trial.  Half the donors will receive Simvastatin in addition to standard care, compared to standard care only.  The drug will be given after the donor family have consented to both organ donation and involvement in research.  
Half of the recipients will receive a heart from a donor given the drug. We will follow the results of transplant, using data already collected in the national transplant database. No extra data or blood samples will be needed.
Project Details
Principal Investigator: TBC
Planned End Date: TBC
Local Ref: 4145
Airways-3
Randomised trial of the clinical and cost effectiveness of a supraglottic airway device versus intubation during in-hospital cardiac arrest.
A multi-centre, open label, pragmatic, individually randomised, parallel group, superiority trial and economic evaluation to determine the clinical and cost effectiveness of a supraglottic airway versus tracheal intubation during in-hospital cardiac arrest. The trial will include an internal pilot to confirm feasibility.
Chief Investigator – Professor Jonathan Benger
Principal Investigator – Dr Jasmeet Soar
SciL
Does Interleukin-1 Receptor Antagonist Improve Outcome following aneurysmal Subarachnoid Haemorrhage (aSAH)?
This phase III trial will establish whether IL-1Ra, administered via injection twice daily for up to 21 days post aSAH, improves clinical outcome as measured by ordinal shift in mRS (modified Rankin Score) at 6 months. Patients with SAH transferred to a neurosurgical centre will be identified and approached for study participation. Following consent, patients will be randomised to receive either IL-1Ra or placebo for a maximum of 21 days from ictus. Patients who are found to be non-aneurysmal following randomisation will be withdrawn from the study treatment. Blood samples for plasma IL-6 will be obtained prior to randomisation and at day 3-5 post randomisation for IL-6 and IL-1Ra measurement. Safety will be measured at 30 days post randomisation and outcome assessed at 6 months post randomisation. A sub-study will allow retention of blood pellet from research blood samples to be retained for use in a future, ethically-approved project of genetic influence on outcome after SAH.
Chief Investigator – Professor Andrew King
Principal Investigator – Mr Mario Tao
GENOMICC
GENOMICC - Genetics Of Mortality In Critical Care
The study will work within the International Severe Acute Respiratory Infection Consortium and International Forum of Acute Care Trialists, two global initiatives , to establish a prospective DNA resource for hypothesis-testing and genome-wide discovery of host genetic variants underlying susceptibility to severe infection, and outcome from life-threatening systemic injury. We will: Obtain a single DNA sample from patients with:
Susceptibility to severe disease;

Susceptibility to specific outbreaks and exposures of public health interest;

Susceptibility to death following onset of severe illness due to specific syndromes,
And;
Susceptibility to death from quantifiable sterile injury.
Obtain DNA from the parents of patients with extreme susceptibility to eligible syndromes (those under 40 and free from significant comorbidity).
Obtain DNA samples, where possible, from appropriate comparison or control groups.
Combine existing DNA resources in a virtual collaborative network to enable rapid hypothesis-testing of candidate variants.
Establish and continually replenish a small cohort of individuals with known profound susceptibility to specific pathogens, who will be invited to provide repeat samples for in vitro studies of cellular responses to relevant stimuli.
Where appropriate and implementable, allow return of clinical relevant information to the NHS regarding participants.
Allow lifetime linkage (and beyond) to healthcare and other relevant data (including registries, healthcare records, research datasets, and lifestyle and other data).
Chief Investigator – Professor JK Baillie
Principal Investigator – Dr Matt Thomas
MARCH
MARCH - Mucoactives in Acute Respiratory failure: Carbocisteine and Hypertonic saline.
When patients are critically ill, one of the main complications is called 'acute respitatory failure'. This is when the patient's illness causes their lungs to fail to work. Patients need to be admitted to the Intensive Care Unit and often need to have a breathing machine, or ventilator, to help them breathe and ensure that enough oxygen gets into their blood.
However, one problem that can occur as a result of being on a ventilator, is difficulty clearing secretions from the lungs. This can happen for a number of reasons. Lack of the body's own natural moisture in the airways can make the secretions become very thick and dry. The breathing tube from the ventilator can also make coughing up secretions more difficult. Patients may also feel too sleepy from their medication to cough by themselves. Not being able to clear secretions from the lungs can make breathing harder, and this may result in developing a lung infection.
To reduce the problem of thick secretions, the air coming from the ventilator can have moisture added to it. Other treatments can include using a suction tube to remove secretions via the breathing tube. Physiotherapists may also use techniques to help clear secretions. In some cases, medications called 'mucoactives' may be prescribed for patients. However, even though mucoactive medications are commonly used in patients with lung failure in the ICU, we do not know if these medications really help patients when they have thick secretions that are difficult to clear.
The aim of this study is to determine whether use of mucoactives in critically ill patients with acute respiratory failure improves outcomes and is cost effective, compared to usual airway clearance management. The study objectives are to conduct a large, UK, multi-centre, pragmatic, randomised controlled trial to:
Determine the clinical effectiveness of two mucoactives (carbocisteine or hypertonic saline), or a combination of both, on duration of mechanical ventilation (primary outcome), and a range of secondary clinical and safety outcomes.

Estimate, in an integrated economic evaluation, the cost-effectiveness of the mucoactives.
Chief Investigator – Professor Danny McAuley
Principal Investigator – Dr Matt Thomas
Paused Studies:
Ketogenic diet in traumatic brain injury
A ketogenic (or low carbohydrate, high fat) diet is known to help in some brain diseases and may protect the brain after trauma. This study aims to determine the levels of ketones in the blood that a standard ketogenic feed can produce in patients after serious traumatic brain injury.
The study is funded by the Bristol Health Research Charity and the ICU Charitable Fund. It is sponsored by North Bristol NHS Trust.
Project Details
Principal Investigator: Dr Matt Thomas
Planned End Date: TBC
Local Ref: 4145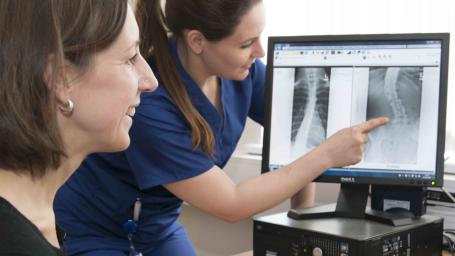 Become one of the thousands of people taking part in research every day within the NHS.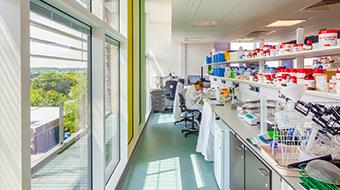 Find out more about our research and how we're working to improve patient care.
Contact Research
Research & Development
North Bristol NHS Trust
Level 3, Learning & Research building
Southmead Hospital
Westbury-on-Trym
Bristol, BS10 5NB

Telephone: 0117 4149330
Email: research@nbt.nhs.uk