Funded by Pfizer, and in partnership with Bristol University, AvonCAP is a large surveillance study on patients presenting to hospital with a lower respiratory tract infection (LRTI).
Accurate incidence rates of LRTI remain elusive, and the impact of COVID-19 on respiratory disease burden is unclear. Accurate incidence rates of vaccine-preventable infection are required to assess the potential population-level impact of vaccination recommendations. On this basis, the AvonCAP study seeks to measure the true burden of acute respiratory disease during and after the COVID-19 pandemic.
Patients who are admitted with LRTI will be approached and asked for consent to some extra samples being taken (bloods, urine and throat swab). This study will be recruiting over the next 3 years at NBT, hoping to recruit 6000-10000 patients per year.
Study Results:
Incidence of community acquired lower respiratory tract disease in Bristol, UK during the COVID-19 pandemic: A prospective cohort study
An increase in the number of non-COVID-19 respiratory infections should be expected this winter, say scientists. The warning comes following the results of a new study, published in The Lancet Regional Health – Europe, which found that over 55% of respiratory disease hospitalisations during the pandemic's peak were caused by non-SARS-CoV-2 infections.
The study is the first to compare the number of hospitalisations from respiratory disease infections caused by COVID-19 and non-SARS-CoV-2 infections.  
Using data from 135,014 hospitalisations from two large hospitals in Bristol between August 2020 and November 2021, researchers identified 12,557 admissions attributable to acute Lower Respiratory Tract Disease (aLRTD) with patients admitted with signs or symptoms of respiratory infections including cough, fever, pleurisy, or a clinical or radiological aLRTD diagnosis. Of these, 12,248 (98%) patients, comprising mainly older adults, consented to participate in the study.
Following further analysis, the team show that of the 12,248 aLRTD hospitalisations, 55% (6,909) were due to infection with no evidence of SARS-CoV-2, while confirmed SARS-CoV-2 infection only accounted for 26% (3,178) of respiratory infections. The remaining 17% (2,161) were due to infection with no infective cause.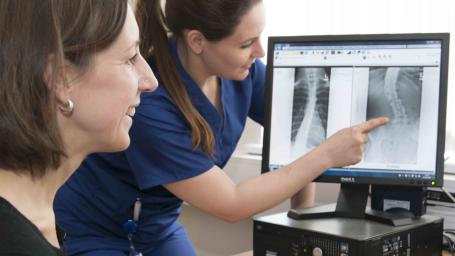 Become one of the thousands of people taking part in research every day within the NHS.
Contact Research & Innovation
Research & Innovation
North Bristol NHS Trust
Floor 3, Learning & Research Centre
Southmead Hospital
Westbury-on-Trym
Bristol, BS10 5NB

Telephone: 0117 4149330
Email: research@nbt.nhs.uk