Suitable for all members of the SNAHPer Group, here you will find links to useful training and software that may aid you in your role.

Please note, our software suggestions are not supported by NBT, and should not be loaded onto NBT computers. They are recommended for personal use only. Software provided by your Higher Education Institution (HEI) should also be used if you have access to it.
External Training Opportunities
NIHR Applied Research Collaboration West offers a range of training opportunities over the year including:
Writing for a lay audience.

How to win at Twitter.

Introduction to service evaluation.

Basic statistics and interpretation.
You can apply for this via the ARC West website. This site also has links to short training courses that local universities offer.
Free Online Training
Open University – Succeeding at postgraduate study
Open University – Postgraduate study skills in science, technology or mathematics
AcoRD – Attributing the costs of health and social care Research and Development
Future Learn – Online courses covering a range of topics
Researcher Academy – Access to countless e-learning resources designed to support researchers on every step of their research journey  
Students 4 Best Evidence (S4BE) – A growing network of students from around the world, from school age to university, who are interested in learning more about evidence-based health care (EBH) 
Speechbite – Rating research quality (offers a concise training tool to start you thinking about undertaking quality appraisal of papers)
Free Software
PSPP – A free, open source version of SPSS
Computer Assisted Qualitative Data Analysis Software (CAQDAS) – A list of open source options
Open Office – A free, full office suite including Word Processing, Spreadsheet and Presentation programmes.
Rayyan – A leading provider of collaboration and research tools that power the global research community in pursuit of accelerated scientific discovery
JASP – An open-source statistics program that is free, friendly, and flexible. Designed to be easy to use, and familiar to users of SPSS.
JANE (Journal/Author Name Estimator) – Comparison tool to find the best matching journals, authors or articles on PubMed.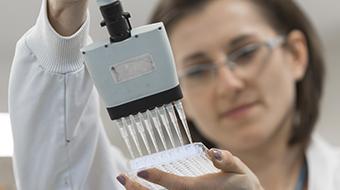 Explore the ground-breaking research currently taking place at North Bristol NHS Trust.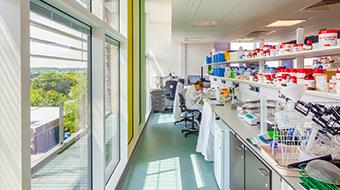 Find out more about our research and how we're working to improve patient care.
Contact Research
Research & Development
North Bristol NHS Trust
Level 3, Learning & Research building
Southmead Hospital
Westbury-on-Trym
Bristol, BS10 5NB

Telephone: 0117 4149330
Email: research@nbt.nhs.uk