All documentation generated before, during and after undertaking a research project must be kept together in an Investigator Site File. It is important that such documentation is complete, legible and easily accessible at any time for monitoring and or audit purposes.
For every research study it is important to keep clear accurate version controls of all trial related documents including; Protocol, Patient Information Sheet (PIS), consent, GP letter, trial specific procedures and Standard Operating Procedures (SOPs). The current approved versions of all study documents must be filed in the Investigator Site File. All previous versions must also be retained in the Investigator Site File clearly marked as superseded (with details of current approved version number and date, initialled and dated.
The study documentation also serves some other important purposes:
To demonstrate the compliance of the investigator, sponsor and monitor in accordance with Good Clinical Practice (GCP)and International Conference on Harmonisation (ICH) guidelines and any regulatory requirements

Assist all parties in the successful and smooth management of the research;

Provide monitors/auditors with the necessary information they need to confirm the validity of the research, its conduct and the integrity of the data collected
If NBT is the sponsor, then we can provide the Investigator Site File and index pages. To request this, please contact us via research@nbt.nhs.uk.
If you are the Lead Site of a multi-centre study, sponsored by NBT, we will also provide you with Master Trial Files with index pages – it will be important to clearly label the volumes of these files with appropriate indexes.  These files will contain all documentation relating to the research study and to all the recruitment sites involved in the conduct of the study. As a Lead Site, you must provide an Investigator Site File for each recruiting site.
The Investigator Site File will contain only documentation relating to the local recruiting site i.e. participant consent forms (which should be protected by envelopes to maintain confidentiality) and local screening and recruitment logs. Where you are a Lead Site and a recruiting site, there may be duplication of some documents, but this is required to maintain a clear documentation trail for monitoring and audit purposes. In this situation, please note that the duties on the local delegation log may differ from that on the delegation log in the Master Trial Files.
In line with GCP & ICH guidelines, the Investigator Site File and Master Trial Files (where applicable) must be kept in a secure locked room as some of the contents will contain patient related data and must be kept confidential.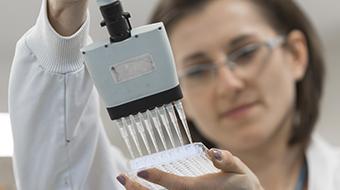 Explore the ground-breaking research currently taking place at North Bristol NHS Trust.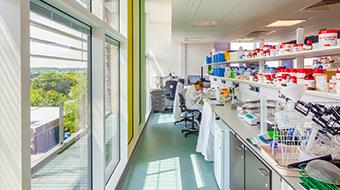 Find out more about our research and how we're working to improve patient care.
Contact Research
Research & Development
North Bristol NHS Trust
Level 3, Learning & Research building
Southmead Hospital
Westbury-on-Trym
Bristol, BS10 5NB

Telephone: 0117 4149330
Email: research@nbt.nhs.uk