Winners of the coveted Pharmaceutical Times 'Clinical Research Site of the Year Award', our dedicated Diabetes Research team has an outstanding record in study delivery.
Alongside them, our Bariatric Research team conducts a varied portfolio of research for patients undergoing bariatric surgery. Together, they have established innovative relationships with GP practices to help ensure every study is able to recruit to time and target.
Please speak to the person treating you to find out if there is a research study that may be able to help you.
Diabetes Research:
DRN 552 (Incident and high-risk type 1 diabetes cohort – ADDRESS-2)
​​​​​DRN 552 is a database collecting data from newly diagnosed patients with Type 1 diabetes, which may lead to progression onto other studies. It will characterisation of people with new-onset Type 1 diabetes (<6 months duration) and their siblings who are free from diabetes, with participants providing their consent to be contacted about other Type 1 diabetes research.
Project Details
Principal Investigator: Dr Danijela Tatovic
Planned End Date: 31/12/2022
Local Ref: 2969
DROPLeT: Defining the Rate Of Progression of Late-onset Type 1 Diabetes
This study aims to evaluate the decline in endogenous insulin secretion (measured using C-peptide) in a robustly defined cohort with Type 1 diabetes. We will recruit 164 participants who have been clinically diagnosed with Type 1 diabetes in the previous 100 days (113 diagnosed at over 30 years of age and 51 diagnosed at age 18-30 years). At the baseline visit we will take blood tests and perform a mixed meal tolerance test (repeat blood sampling after consumption of a liquid meal replacement). We will also ask volunteers to be fitted with a continuous glucose monitor to measure a participant's daily glucose. This is a device worn on the upper arm and remains in place for 14 days.
We will repeat this mixed meal tolerance test after 6 months and 1 year to examine how quickly participant's insulin secretion falls as well the continuous glucose monitoring.
We will also ask volunteers to do a home dried blood spot test (DBS) to measure insulin secretion at their own homes at baseline, 3, 6, 9 and 12 months. This is to see if a simple test which participants can do at home can be used to easily identify those with rapidly decreasing insulin secretion. We will compare how quickly participants lose their own insulin secretion in each age group and also examine how we can best identify older participants who will rapidly progress.
Project Details
Principal Investigator: Dr Angus Jones
Planned End Date: 31/12/2022
Local Ref: 4627
Verapamil SR in Adults with Type 1 Diabetes (Ver-A-T1D)
This study has been set up within the framework of the INNODIA network. INNODIA is a global partnership between 27 academic institutions, 4 industrial partners, a small sized enterprise and 2 patient organisations, bringing their knowledge and experience together with one common goal: "To fight type 1 diabetes".
The overall aim of INNODIA is to advance in a decisive way how to predict, stage, evaluate and prevent the onset and progression of type 1 diabetes (T1D). For this, INNODIA has established a comprehensive and interdisciplinary network of clinical and basic scientists, who are leading experts in the field of T1D research in Europe and the UK, with complementary expertise from the areas of immunology, Beta-cell biology, biomarker research and T1D therapy, joining forces in a coordinated fashion with industry partners and two foundations, as well as with all major stakeholders in the process, including regulatory bodies and patients with Type 1 Diabetes and their families.
Type 1 diabetes (T1D) occurs when a person's own immune system attacks their insulin producing cells. When newly diagnosed, many T1D patients still have 10-20% of their insulin-producing cells still functioning. The study is a multicentre, randomized, double-blind, placebo-controlled study in volunteers with newly diagnosed diabetes mellitus type 1 (within 6 weeks after diagnosis).
The purpose of the clinical trial (Ver-A-T1D) is to confirm the effect of 360mg Verapamil sustained release (SR) administered orally once daily (titrated over the first 3 months from 120 mg to 360 mg) on the preservation of beta-cell function measured as stimulated C-peptide after 12 months compared to placebo.
The study has a cross-over design and a duration of approximately 24 months, consisting of 3 telephone visits and 7 visits at the trial site. The duration of the treatment phase with verapamil is 12 months, and an additional (optional) follow-up visit will be carried out 12 months after completion of the study. The study procedures are identical in all 20 clinical centres across Europe and the UK.
Project Details
Principal Investigator: Prof Colin Dayan
Planned End Date: 31/05/2023
Local Ref: 4680
ONWARDS 6
ONWARDS 6 is a clinical study seeking to compare a new weekly insulin, insulin icodec, and a known insulin, insulin degludec, both in combination with mealtime insulin in people with Type 1 diabetes.
This is an international study of around 580 people in approximately 12 countries around the world. It is expected that about 45 participants will be from the United Kingdom.
Project Details
Principal Investigator: Dr Georgina Russell
Planned End Date: 28/10/2021
Local Ref: 4936
Bariatrics Studies:
ByPlus
Bariatric surgery has substantial evidence demonstrating its safety and efficacy as a treatment for obesity and type 2 diabetes mellitus. However, there are a proportion of patients who do not demonstrate an improvement in diabetes control and another subset who will see the metabolic effects of surgery diminish with time. This study aims to see if continuing intensive multimodal therapy for type 2 diabetes mellitus following surgery would be beneficial in improving long term outcomes.
Participants will be followed up at 4 weeks, 3, 6, 12 months and then yearly thereafter for 5 years, medications will be titrated to help participants achieve targets for HbA1c, blood pressure and cholesterol levels.
Project Details
Principal Investigator: Dimitri Pournaras
Planned End Date: 01/10/2026
Local Ref: 4868
Medicines after Bariatric Surgery
The study aims to assess risk and identify (if any) medication classes and/or individual medications for which absorption is likely to be significantly altered post-surgery, as well as determining medication information needs in this population.
Project Details
Principal Investigator: Danielle Wigg
Planned End Date: 14/06/2023
Local Ref: 5021
LONG LIMB-2
The profound improvement in glucose control after Roux-en-Y-gastric bypass (RYGB) has led to the recognition of the intestine as a major player in glucose regulation. The optimal length of each of the three limbs (alimentary, biliopancreatic and common) remains controversial. This is further complicated by the differences in total small intestinal length in humans (ranging between 3.5-10.5 meters).
Anatomical arrangements of RYGB results in three segments or 'limbs':
Alimentary limb: Through which food enters the small intestine through a gastric pouch (the remnant of the stomach)

Biliopancreatic limb: Includes the bypassed segments of the duodenum (first section of the small intestine) and proximal jejunum (second section) through which the biliopancreatic (bile acids from the gall bladder and pancreatic) secretions flow and

Common limb: In which the food and biliopancreatic secretions mix.
Current evidence supports the hypothesis that a 'modified' RYGB with a long alimentary limb and short common limb may optimize glucose control. There have not been any clinical trials comparing 'modified' and 'standard' RYGB with glucose control as primary outcome.
In this study, we propose to recruit 80 patients with type 2 diabetes mellitus (DM) and obesity who are eligible for metabolic surgery and currently on the waiting list for bariatric surgery at North Bristol NHS Trust obesity service. Randomisation will take place intra-operatively in patients with a total small intestinal length < 5.5 meters. The surgeon will contact the randomiser who will make the allocation to either 'modified' or 'standard' RYGB before continuing with the surgery.
Participants will attend 5 visits in total (baseline, day 10, 3, 6 and 12 months post operatively) for anthropometric measurements, blood tests, urine pregnancy test, assessment of number of glucose lowering medications and adverse event profile.
Project Details
Principal Investigator: Dimitri Pournaras
Planned End Date: 01/06/2022
Local Ref: 5007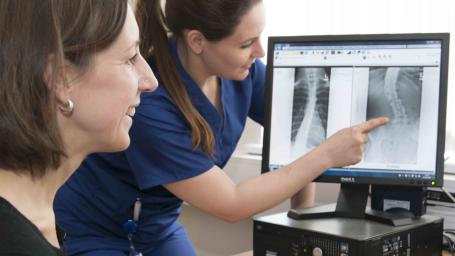 Become one of the thousands of people taking part in research every day within the NHS.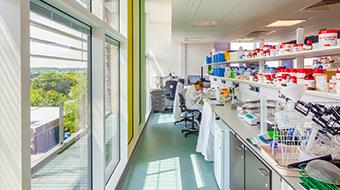 Find out more about our research and how we're working to improve patient care.
Contact Research
Research & Development
North Bristol NHS Trust
Level 3, Learning & Research building
Southmead Hospital
Westbury-on-Trym
Bristol, BS10 5NB

Telephone: 0117 4149330
Email: research@nbt.nhs.uk
Metabolomics
The metabolomics study aims to find out the impact of weight change and bariatric surgery on the levels of certain blood components.  The study involves donating a small sample of blood before your surgery and again one year later. Your blood samples will be used to measure changes in specific blood components after surgery and during weight loss.
Project Details
Principal Investigator: James Hopkins
Planned End Date: 01/03/2023
Local Ref: 4096