The Women & Children's Health Research Unit (WCHRU) is a multidisciplinary team of healthcare professionals, members of the public and academics; conducting research across many areas of Women's Health: from Reproductive Health and Gynaecology, through Antenatal care to childbirth; and also the follow on care of mothers and new born babies.
Our research is supported by the Department of Health and a range of charities, with our research projects encompassing a wide breadth of both laboratory-based and clinical work, to improve health, wellbeing and patient care.
We collaborate with colleagues nationally and internationally to develop and deliver ground-breaking, high-quality research and care, which benefits our patients here in the NHS but also increases care standards globally.
The Women & Children's Health Research Unit is led by a multi-professional senior research team with support from North Bristol NHS Trust, the University of Bristol and the Prompt Maternity Foundation.
The team has a wealth of experience conducting research studies and trials, and improving training, guidelines and patient outcomes.
Our key areas of interest and expertise include:
Multi-professional Obstetric Training

Maternal & Foetal medicine

Bereavement care following baby loss

Improving antenatal care

Improving education

Simulation training

Operative vaginal births

Infertility

Core Outcome Sets

Global obstetrics
Our staff work in close collaboration with University partners, as well as a number of other NHS Trusts. We also have fundamental links with organisations such as the Royal College of Obstetricians and Gynaecologists, the Clinical Research Network, the National Simulation Network, International Stillbirth Alliance, and many more.
Meet the team:
Mary Alvarez
Senior Research Midwife
Mary qualified as a midwife in 1991 and has worked at NBT since qualifying. Marys research career began in January 2015 when she was given the lead midwife role on the IMox study; she was subsequently promoted to the role of senior research midwife in 2017. Mary is also a faculty member of PROMPT maternity Foundation, a research champion for the West of England and is an alumni of the NIHR's Advanced Leadership Programme. Mary aims to create a research culture at NBT where research is seen as 'everyone's daily business' and where all women will have an opportunity to engage with world class research. Mary recently completed an MScR award with the University of Bristol. Using qualitative data from the women and midwives who participated in the ASSIST II study integrated qualitative study, Mary produced and will publish a framework to ensure that recruitment to intrapartum research is a whole pregnancy process, is fair and woman centred.
Nichola Bale
Senior Research Midwife
Nicky was a clinical midwife for 16 years before entering research in 2016, to lead on a large intrapartum study at the Great Western Hospital, Swindon.  From this, she developed a keen interest in research processes and the difference research can make to both current and future patients.  Keen to pursue this as a new career pathway, Nicky took a fixed term research contract at North Bristol NHS Trust, which was made permanent in October 2019.  From March 2019 Nicky has been substantively employed as a Senior Research Midwife, jointly leading the Womens' and Childrens' research team of nurses and midwives.  The growing portfolio covers studies in maternity, gynaecology and NICU and is successfully expanding in breadth and depth.  Nicky is also a Midwifery Research Champion working with a national network of midwives and nurses representing all Clinical Research Network regions and the devolved nations. 
Elizabeth 'Annie' Deacon
Research Midwife
Annie has worked in research delivery across multiple studies for over seven years and witnessed first-hand how research improves the health and wellbeing of women and children in maternity services. She acknowledges that women need to be given the highest quality evidence to make decisions about their care and this can only be achieved through an NHS trust that is research active with motivated staff. She feels privileged to work in such an environment.
With 38 years of nursing and midwifery experience prior to entering the world of research, I have had the opportunity to use my clinical knowledge to support women considering and participating in research to make an informed choice when they become involved in the research process.
Naomi Mallinson
Research Midwife
Naomi joined the Women and Children's Health research team in 2016 and brought with her a wealth of clinical midwifery experience.
She qualified as a midwife in 2002 and predominantly works within the research team, as well as some clinical shifts within the unit, focussing mainly on Central Delivery Suite and Theatre. She enjoys the opportunity to promote a research positive culture amongst her clinical colleagues and service users.
Naomi is a core member of the research team and supports junior members and student midwives. She has delivered a wide range of maternity and reproductive health studies, as well as being lead midwife liaising with other Trusts and organisations on a regular basis. She is keen to share the positive impact research can have on health care and recognises the wide range of benefits that taking part in research offers to patients, staff and NBT.
Katie Mettam
Research Midwife
Katie qualified as a Midwife in 2016 after studying for her midwifery degree at the University of the West of England. Since then she worked as a rotational Midwife at the Great Western Hospital in Swindon and completed two secondments to the Midwife led birth unit there. Katie joined the Women and Children's research department on secondment in October 2019 to work on the AKID study, investigating Acute Kidney Injury and Diabetes in pregnancy. Katie is passionate about evidence based practice and the positive impact research can have on improving patient care.
Anne Glover
Research Midwife
Anne is a midwife with numerous years of clinical experience, now splitting her time working between the Central Delivery Suite and within Maternity Research. Anne is passionate about research and has previously been involved in Women & Children's studies as part of a series of secondments before being welcomed to the team in a permanent role in 2021. Joining at an exciting time of expansion for Maternity Research at NBT, Anne particularly enjoys building relationships with the women and their families who are so enthusiastic about participating in Women & Children's studies, and helping the team as they strive to lead pioneering research and improve patient care.
Sarah Coates
Research Midwife
Sarah qualified as a midwife at NBT in 2008 and joined the research team in 2021 after working in a variety of settings, including Cossham Birth Centre and at a high-risk unit in Haiti in 2016 whilst working for the charity 'Doctors Without Borders'.  She has a wealth of clinical experience and joined the team to develop her skills as a researcher and promote research being at the root of clinical care to ensure the best outcomes and experiences for women and their families in the maternity system.  Sarah has a particular interest in making research more inclusive and tackling the barriers to participation following her involvement in a pilot project in 2022, 'Black Maternity Matters,' that highlighted the stark differences in maternity outcomes between Black, Asian and White women.  
Rachel Hobbs
Research Midwife
Rachel has enjoyed a varied midwifery career since 2016, working in different midwifery roles at King's College Hospital NHS Foundation Trust and Great Western Hospitals NHS Foundation Trust. She qualified as an International Board Certified Lactation Consultant (IBCLC) in 2021. This process furthered her interest in women and children's research. Rachel joined NBT in 2023. She is keen to ensure that the research process is available and accessible for all families with a baby in NICU. Rachel is enthusiastic about the impact research can have on health outcomes and in ensuring the highest quality, evidence-based compassionate care experience for families and those providing care.
Paula Brock
Research Midwife
Paula is a Registered Nurse who also qualified as a midwife many years ago, and then developed a career in Neonatal Nursing.  She  joined the  Research Team with a wealth of clinical experience  to deliver Neonatal studies in 2021. Paula is passionate about expanding neonatal research, to ensure the care of  sick babies is evidence based  and of the highest quality.  She believes that every baby and every family have the right to take part in research.
Since joining the team 6 new national and international studies have opened, with the majority of parents willing to take part. The rapid expansion of projects has an impact on the workload  large neonatal clinical team and Paula is keen to train and motivate professionals, increasing awareness and knowledge to support the delivery of studies.
Michelle Maggs
Research Midwife
Since qualifying as a Midwife in 2003, Michelle gained a wealth of experience in many clinical settings including Antenatal and Postnatal wards, Community and Central Delivery suite within United Hospitals Bristol and Weston NHS Trust. Michelle is passionate about the provision of high quality, evidence based care and recognises the fundamental role research plays in achieving this.  In 2022, Michelle decided to explore a more active role the world of NHS research and joined the Women's and Children's research department at North Bristol Trust.  Since joining, Michelle has worked on a variety of studies covering fertility and maternity care.  Michelle is enthusiastic about the promotion of embedding research into every day clinical care, ensuring opportunities are available to all women and their families.
Sally Hall
Research Administrator
Sally joined North Bristol Trust in 2008 with an extensive secretarial and administrative background. She began working within the respiratory department and then transferred to the maternity Unit where she worked on Quantock Ward and Day Assessment Unit for 9 years as Ward Clerk. Sally joined the research department in 2017 as Trial Administrator for studies including Imox, Mifemiso, Parrot and ASSIST and ASSIST II. Her increasing knowledge of the Women & Children's department and passion for research helps support and facilitate correct governance for studies within the maternity research department.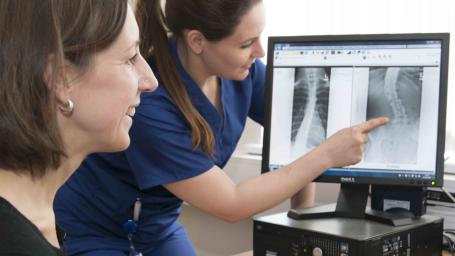 Become one of the thousands of people taking part in research every day within the NHS.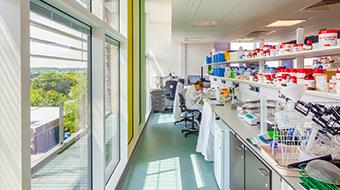 Find out more about our research and how we're working to improve patient care.
Contact Research
Research & Development
North Bristol NHS Trust
Level 3, Learning & Research building
Southmead Hospital
Westbury-on-Trym
Bristol, BS10 5NB

Telephone: 0117 4149330
Email: research@nbt.nhs.uk