The FAST MRI Programme has been developed by a multidisciplinary team of collaborating clinicians, academics and members of the public across the UK, led by North Bristol NHS Trust. Together the FAST MRI team bring a wealth of experience in imaging, research, science and breast cancer screening and treatment.
Early breast cancer detection and diagnosis saves lives. The NHS Breast Screening Programme offers women aged 50-70 years a mammogram every 3 years. By detecting breast cancers before they can be seen or felt, breast screening already saves about 1,300 lives each year in the UK. MRI scans can detect some aggressive breast cancers even earlier than mammograms.
Unfortunately, MRI scans are expensive, and so the NHS uses them only to screen women at a high risk of developing breast cancer. New evidence suggests that MRI scans can be abbreviated to reduce their cost to the NHS, without affecting their ability to accurately display breast cancers.
FAST MRI is an abbreviated form of MRI which takes less time to acquire (3 vs 20 mins on the scanner) and to interpret (1 vs 10 mins). Unlike mammograms, FAST MRI scans can identify aggressive cancers irrespective of breast density – a trait found more commonly in younger women. Therefore, we are developing FAST MRI for women who are having their first screening by the NHS Breast Screening Programme. We wish to find out if FAST MRI could find aggressive cancers even earlier and smaller for these women because early detection of breast cancer saves lives.
Meet the team:
Dr Lyn Jones
Consultant Radiologist - 

FAST MRI Programme Lead
Dr Lyn Jones is a Consultant Radiologist specialising in Breast Care. Lyn was struck by the potential for FAST MRI to pick up aggressive breast cancers earlier for women, regardless of their mammographic density, and so she set up the FAST MRI Programme of Research at North Bristol NHS Trust. She became Chief Investigator for local and National Institute for Health and Care Research (NIHR), Research for Patient Benefit (RfPB) grants, designing and testing a training programme for NHS Breast Screening Programme (NHSBSP) mammogram readers to learn to interpret FAST MRI.
Lyn leads the FAST MRI Programme of Research and is currently Chief Investigator for the FAST MRI DYAMOND Study, funded jointly by the Medical Research Council (MRC) and the NIHR, through a grant from their Efficacy and Mechanism Evaluation (EME) funding stream. The study will be the first in the UK to offer a FAST MRI to women who have average mammographic density and are having their first NHS screening mammogram.
Lyn lectures nationally and internationally on breast MRI and has written sessions on breast MRI for the National Breast Imaging Academy.
Dr Becky Geach
Consultant Radiologist
Dr Geach is a Consultant Radiologist and the Radiology Research Lead at North Bristol NHS Trust. Becky has been part of the FAST MRI Programme for nearly five years previously co-leading on the FAST MRI reader training. She is now a co-lead for the EME NIHR funded grant FAST MRI DYAMOND study which started in May 2023.
Becky has also presented at a number of national conferences including a poster on "Abbreviated Breast MRI – A systematic review" which was awarded third prize in the scientific poster category at the British Society of Breast Radiology Annual Meeting. She is the lead author of the FAST MRI Team's systematic review and meta-analysis of abbreviated breast MRI, published in Clinical Radiology in 2021.
Dr Katherine Klimczak
Consultant Radiologist
Katherine graduated from the University of Wales in 2008 and worked in Swansea before crossing the border to undertake Radiology training in the Severn Deanery.  She has been a Consultant Breast Radiologist at North Bristol NHS Trust since 2018 and has been a contributing member of the FAST MRI Research Programme since 2020.  Katherine is currently the Chief Investigator for the FAST MRI ENAID project and FAST MRI OPERA study.
Sadie Mckeown-Keegan
FAST MRI Programme Manager
Sadie is the FAST MRI Programme Manager. Sadie co-ordinates the grants, approvals, contracts and site set up for new studies and general management of the studies in progress to maintain oversight of the study, ensuring they run to time, target and protocol.
Dr Sam Harding
Senior Research Fellow
Dr Sam Harding is a Senior Research Fellow at North Bristol NHS Trust. She is a Health Psychologist and PhD. Sam is a mixed methodologist researcher with additional expertise in scoping and systematic reviews.  Her research portfolio covers a diverse set of medical fields from Hyperbaric Medicine, Speech and Language Therapy and Head and Neck cancer, to working with the FAST MRI team. Sam's interests lay in quality of life and the impact of medical interventions on chronic conditions. She also investigates lived experiences in relation to treatments, interventions and education. Sam has worked on a number of FAST MRI projects including qualitative research, supporting Public & Patient Involvement.
Professor Janet Dunn
Cancer Trials Lead, Warwick Clinical Trials Unit
Professor Janet Dunn is the Deputy Director of Warwick Clinical Trials Unit (CTU) at Warwick Medical School, University of Warwick. She has over 25 years clinical trials experience. Janet has been instrumental in supporting the set up of the FAST MRI programme and the running of the studies with wide knowledge.
Dr Andrea Marshall
Associate Professor, Warwick Clinical Trials Unit
Dr Andrea Marshall is an Associate Professor at Warwick Clinical Trials Unit (CTU) at Warwick Medical School, University of Warwick. Specialising in statistical design and analysis of randomised clinical trials Andrea has led all the quantitative analysis for the FAST MRI studies.
Professor Sian Taylor-Phillips
Professor of Screening & Test Evaluation
Professor Sian Taylor-Phillips leads Warwick Screening at Warwick Medical School, University of Warwick. Sian has brought a wealth of screening experience to the FAST MRI programme, her research focuses on synthesising evidence for national policy advisers such as the UK National Screening Committee and NICE.
Dr Sarah Vinnicombe
Consultant Radiologist
Dr Sarah Vinnicombe is currently Lead Breast Radiologist, Deputy Director of Screening and Consultant Radiologist at the Thirlestaine Breast Centre, Cheltenham. Until 2011, she was lead Breast Radiologist and Director of Breast Screening at Barts Health, when she moved to the University of Dundee to take up a Senior Lectureship in Cancer Imaging, a post she held till 2018.
In Cheltenham, she leads on breast imaging research and is PI and co-investigator on a number of national and local studies. Her main research interests are in breast density, risk adapted screening, imaging of response to neoadjuvant therapy and novel breast imaging techniques. She sits on the NHS BSP Research Advisory Committee and is a member of the NHS BSP Clinical Professional Group, advising on all radiological aspects of the Breast Screening Programme.
She is a Trustee of Symposium Mammographicum and Vice Chair of the Organising Committee and has been President of the British Society of Breast Radiology since November 2019.
Dr Chris Foy
Statistician & Methodologist, Research Design Service
Chris is a statistician and methodologist for the Research Design Service of the NIHR. Chris has worked with Lyn from the start, from when it was all just an idea. With Chris's expertise in statistics, clinical trials, research ethics and health economics he has supported Lyn to set up the FAST MRI programme and continues to be a valued advisor.
Professor Claire Hulme
Professor of Health Economics
Professor Claire Hulme is a Professor of Health Economics, Director of the Institute of Health Research at the University of Exeter. Claire has been invaluable, supporting the FAST MRI Programme with reviews of the cost and cost effectiveness of imaging and Budget Impact Analysis. Claire was also invited to present her abstract "Estimating the cost impact of including Magnetic Resonance Imaging (MRI) in the National Health Service Breast Screening Programme (NHSBSP) for population-risk women in England" at the Symposium Mammographicum in February 2021.
Professor Mark Halling-Brown
Head of Scientific Computing
Professor Mark Halling Brown is the Head of Scientific Computing at Royal Surrey County Hospital. He leads a team in the development of Clinical Systems and databases, services and techniques for visualization, analysis and investigation of medical imagery, improvement of QA services, clinical applications and AI/Machine learning on medical images.
His team has developed the OPTIMAM project has led to the creation of one of the world's largest mammography image databases (OMI-DB). Our recent focus involves the development and validation of AI tools for use in healthcare.
Dr Elizabeth O'Flynn
Consultant Breast Radiologist
Dr Elizabeth O'Flynn is a Consultant Breast Radiologist at St George's Hospital in London. Dr O'Flynn completed an MD thesis in breast imaging while at the Institute of Cancer Research and Royal Marsden Hospital. She has published on breast related topics, has a book chapter on functional breast imaging techniques and lectures nationally and internationally on all aspects of breast imaging.
Miss Shelley Potter
NIHR Clinician Scientist
Miss Shelley Potter is an NIHR Clinician Scientist, Associate Professor of Oncoplastic Breast Surgery and Consultant Oncoplastic Breast Surgeon, dividing her time between the University and the Bristol Breast Care Centre at North Bristol NHS Trust.
Shelley's research interest include using pilot and feasibility work to inform the design and conduct of large-scale RCTs in breast surgery. She co-led the NIHR funded iBRA (Implant Breast Reconstruction evAluation) study which aimed to inform the feasibility, design and conduct of an RCT in implant-based breast reconstruction and is now leading Best-BRA, an implant reconstruction RCT. 
Shelley will be supporting the FAST MRI study with her expertise on cancer treatments and outcomes.
The BIRCH team
The BIRCH team provides scientific and technical support to a wide range of services within UHBW, external NHS Trusts, NHS screening programmes and other institutions in the region. We have expertise in Magnetic Resonance Imaging (MRI), ultrasound (US) and scientific computing (image processing). Our key services in MRI cover procurement, acceptance and quality assurance (QA) testing, MR safety expert advice, image optimisation and adoption of new techniques. We have also developed in-house phantoms and software for semi-automated MRI QA image analysis.
Personnel involved:
Dr Sian Curtis (PhD) is a registered Principal Clinical Scientist specialising in MRI and ultrasound and has worked at UHBW for over 20 years. She is a corresponding member (and previous Chair) of the Institute of Physics and Engineering in Medicine's Magnetic Resonance Special Interest Group (IPEM MR SIG), a British Medical Ultrasound Society (BMUS) council member and the BMUS representative on the IPEM Ultrasound and Non-Ionising Radiation SIG (IPEM UNIR SIG).
Mr Ron Hartley-Davies is a registered Principal Clinical Scientist specialising in MRI and scientific computing and has worked at UHBW for over 20 years. He is the designated MR Safety Expert (MRSE) for UHBW.
Mr Jonathon Delve is a registered Clinical Scientist specialising in MRI and scientific computing.
Dr Holly Elbert (PhD) is a registered Clinical Scientist specialising in MRI, ultrasound and scientific computing. She did a DPhil in Astrophysics before training in Medical Physics at UHBW from 2016-2019. During her training she did projects in phantom construction and functional MRI analysis, and a placement at the Cardiff University Brain Research Imaging Centre on diffusion MRI analysis.
Public Involvement Members
The FAST MRI programme includes several Public and Patient Involvement representatives. They sit on the Trial Steering Committee giving input into the conduct of the study progress of the trial/project, adherence to the protocol, and the consideration of new information of relevance to the research question. They comment on the rights, safety and well-being of participants and proposals for substantial protocol amendments and provide advice to the sponsor and funder regarding approvals of such amendments.
Their membership is invaluable as they are able to ensure that patients are at the centre of the research conducted as part of the FAST MRI programme; reviewing documentation to make sure that it is written in lay language and that results from the studies are disseminated to the general public.
Public Representatives:
Jenny Wookey is the Chair of BUST (North Bristol Trust's Breast Cancer Unit Support Trust).
Jan Rose is a member of the ICPV (Independent Cancer Patient's Voice) and National Cancer Research Institute Breast Group.
Helen Matthews works for the civil service in educational policy. She was diagnosed with high grade 

ductal carcinoma in situ (DCIS) in November 2021 following a routine screening mammogram, underwent treatment and is now continuing to lead a healthy and active life. She has joined the team to encourage the expansion and effectiveness of routine testing, knowing that it has saved her life.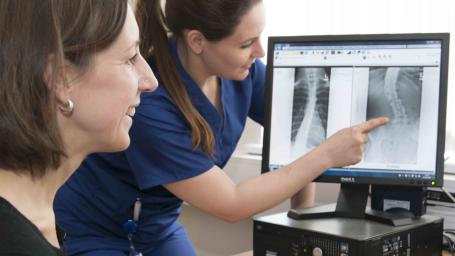 Become one of the thousands of people taking part in research every day within the NHS.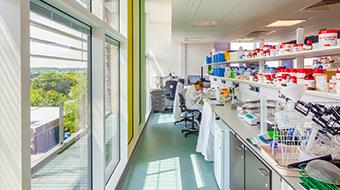 Find out more about our research and how we're working to improve patient care.
Contact Research
Research & Development
North Bristol NHS Trust
Level 3, Learning & Research building
Southmead Hospital
Westbury-on-Trym
Bristol, BS10 5NB

Telephone: 0117 4149330
Email: research@nbt.nhs.uk