The Urology Research Team at NBT is a multidisciplinary team of healthcare professionals, academics and members of the public working across both functional urology and oncology.
Our research is supported by the Department of Health and the Bristol Urological Institute. We conduct research across a variety of settings, including laboratory based work and clinical work.
We work on a range of commercial and non-commercial, qualitative and quantitative research and collaborate with colleagues locally, nationally and internationally in order to improve outcomes for patients suffering from various urological conditions, including but not limited to:
Cancers such as prostate, bladder, kidney, penile and testicular

Male and female incontinence

Kidney disease including stone problems

Uretic disease

Benign prostate disease
We have close links with the University of Bristol and University of the West of England (UWE). We also work with patient groups such as Prospect.
Meet the team:
Becky Cousins - Lead Research Nurse
Lead Research Nurse
Becky currently works as the Lead Research Nurse for Urology at Southmead Hospital, managing a team of 6 highly competent research practitioners. Prior to her training, she completed her degree in Biomedical Sciences and Masters of Research at Cardiff University. Having qualified as an adult nurse from City University in 2013, she began working on a complex older adult ward at Whipps Cross Hospital, London. Whilst working in a clinical role she became focused on making an impact on quality of life through her job and keen to identify ways she could use her skills in research. After seeing an advert for the Huntington's Disease (HD) research team at Cardiff University, she headed back to Wales in 2014 taking on a full-time role as a research nurse. She led on drug trials, longitudinal and academic studies, for which she gained a deep interest and passion. She joined North Bristol NHS Trust in 2019 as a research nurse with the ReMemBr group, focussing her passion for dementia research. Recently, she took a new path and joined the Urology Research team as the team lead, focusing on expanding the research portfolio and delivering a first in human catheter study. Becky has a keen interest in quality of life research, focussing on how we value people living in residential care. She is driven to see her team succeed; pursue their own research ideas and become highly qualified health-care professionals.
Marta Cobos-Arrivabene - Research Nurse
Research Nurse
Marta joined the Urology Research team in May 2021 and works primarily in functional urology. She qualified as a Registered Nurse in 2018 at the University of the West of England. Previously she worked as a recovery nurse in Medirooms at NBT where she covered different surgical specialities including urology. Her interest in research started during her student days when she had a placement with the research team. Since then, her passion about finding out about the latest treatment options for her patients and further understanding patient diagnoses and disease prevention has grown.
Victoria Garner - Research Nurse
Research Nurse
Victoria is the newest member of the Urology research team, having joined in June 2021. She has a degree in Medical Physiology from the University of Leicester, and in Adult Nursing from the University of Birmingham, and qualified as a nurse in 2014. Victoria has worked mostly in London, initially in Intensive Care at Kings College Hospital, before moving to Neonatal Intensive Care at St Georges Hospital. While this is the first role Victoria has had in research, it has been an area of great interest to her for many years, and she is passionate about pursuing a role in developing and improving the care available to people. Victoria works primarily in functional urology, on the PriMUS and PURSUIT trials.
Emily Perry - Research Nurse
Research Nurse
Emily qualified as a Registered Nurse in 2018 after studying for her degree at the University of the West of England. She worked on a busy urology and colorectal ward before joining the urology research team in 2019. Emily has had an interest in improving patient care and outcomes through research since her placement with the research team as a student nurse. She works predominantly on prostate oncology studies but is always up for the challenge of learning something new, whilst providing ongoing support for research participants.
Sophie Short - Research Nurse
Research Nurse
Sophie qualified as a Registered Nurse in 2015 after completing a bachelor's degree in nursing from the Queensland University of Technology in Australia. After graduating, she completed her graduate rotation program in both Neurosciences and Orthopaedics at The Wesley Hospital in Brisbane, Australia where she then received a permanent position on an acute Gastroenterology and Colorectal surgical ward. In 2019, Sophie relocated to the United Kingdom where she worked in Gastroenterology and then later transitioned to Intensive Care. Sophie joined the Urology Research team in May 2021 on a part time basis and maintains her position in Intensive Care. Sophie's interest in research began whilst undertaking a Postgraduate Diploma in Science at the University of Queensland, Australia. She believes systematic scientific research enables us to improve patient outcomes by gaining an objective understanding of our world. To facilitate the development of her research skills, she is currently undertaking a Master of Advanced Nursing.
Kathryn Jones - Research Administrator
Research Administrator
Katie joined the Urology Research team in April 2021 as a research administrator. Her role involves assisting the team with the daily administrative elements of running clinical research studies, helping with diary management, data entry and queries, document management and archiving, study finances and liaising with external sponsors. Having completed a psychology degree in 2019, Katie has developed a keen interest in psychological health and wellbeing research and is currently studying for a Master's in Neuropsychology.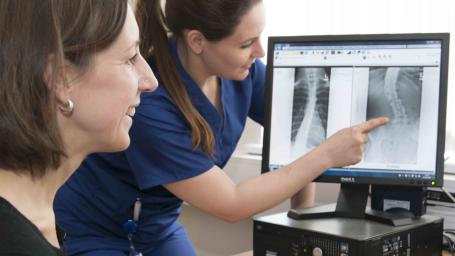 Become one of the thousands of people taking part in research every day within the NHS.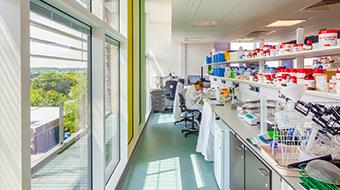 Find out more about our research and how we're working to improve patient care.
Contact Research
Research & Development
North Bristol NHS Trust
Level 3, Learning & Research building
Southmead Hospital
Westbury-on-Trym
Bristol, BS10 5NB

Telephone: 0117 4149330
Email: research@nbt.nhs.uk