Our Neurosciences service is world leading in a number of clinical and research specialities include stroke, dementia, Parkinson's disease, multiple sclerosis and Huntington's disease. 
The team work closely with National Institute for Health Research (NIHR) networks to deliver research excellence for patients with complex and varied needs.
Please speak to the person treating you to find out if there is a research study that may be able to help you.
Huntingdon's Disease Current Studies:
Enroll - HD
Enroll-HD is a prospective observational multicentre multi-national cohort study to be conducted in multiple native languages. Study visits will take place yearly and may occur at the time of the participant's routine clinical care visit, where possible. The goal of Enroll-HD is to build a large and rich database of clinical information and biospecimens that will serve as a basis for future studies aimed at developing tools and biomarkers for progression and prognosis, identifying clinically relevant phenotypic characteristics, and establishing clearly defined endpoints for interventional studies.

Principal Investigator: Dr Elizabeth Couthard
Planned End Date: Open ended
Local Ref: 3553
HD Clarity
Enroll-HD (study explained above) is also a clinical research platform that supports other HD studies. Anyone participating in Enroll-HD study who have been confirmed to have the HD gene expansion are invited to take part in HDClairity.
HDClarity is looking at the biomarker, Cerebrospinal fluid (CSF). A biomarker is a biological measure that captures what is happening in a cell or organism at that given moment. These play an important role in understanding biological processes and understanding relationships between environment exposure, human biology and disease. CSF is an extremely useful biosample since it directly surrounds the brain and so likely reflects what is happening there throughout the course of disease. HDClarity is an open-ended study (no set end date) with CSF collection encouraged every year.
 
Principal Investigator: Dr Elizabeth Couthard
Planned End Date: 01/04/2026
Local Ref: 3817
HD Needs
European project title European eHealth Care Model for Rare Neurodegenerative Diseases: Development of HD-specific outcome measures UK study title Development and validation of multilingual, multinational HD specific need-based quality of life assessment tools: HD value assessment study.
This study is for anyone who is HD gene positive or companions of an individual who is HD gene positive. The aim is to find out more about their wishes, needs and expectations about living with Huntington's Disease. From this, a questionnaire will be developed that can assess the quality of life for other individuals impacted by HD, in other countries too. 
PI : Ms Natalie Rosewell
Planned end Date: 01/09/2023
Local Ref: 4950
 
iMarkHD
Longitudinal Adaptive Study of Molecular Pathology and Neuronal Networks in Huntington's Disease Gene Expansion Carriers (HDGECs) and Healthy Controls using Positron Emission Tomography and Multi-modal Magnetic Resonance Imaging
Anyone participating in Enroll-HD study who has been confirmed to have the HD gene expansion are invited to take part in iMarkHD.
The study will compare PET and MRI scan measurements at different stages of the disease, with healthy control participants. This will look for changes which may influence the development of symptoms and disease progression. It may also lead to the identification of disease progression markers that characterise and predict symptom development which may be used in the future as outcome measures
 
PI: Dr Elizabeth Coulthard
Planned end date: 30/09/2024
Local Ref: 5213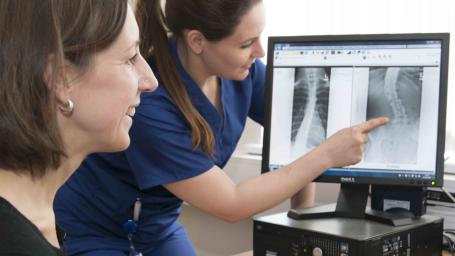 Become one of the thousands of people taking part in research every day within the NHS.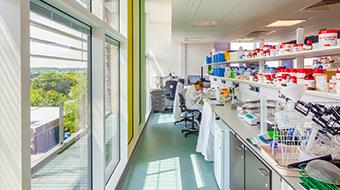 Find out more about our research and how we're working to improve patient care.
Contact Research
Research & Development
North Bristol NHS Trust
Level 3, Learning & Research building
Southmead Hospital
Westbury-on-Trym
Bristol, BS10 5NB

Telephone: 0117 4149330
Email: research@nbt.nhs.uk